Let's Save You Money Today by Finding the Best, Cheapest RV and Trailer Insurance Companies Right Here!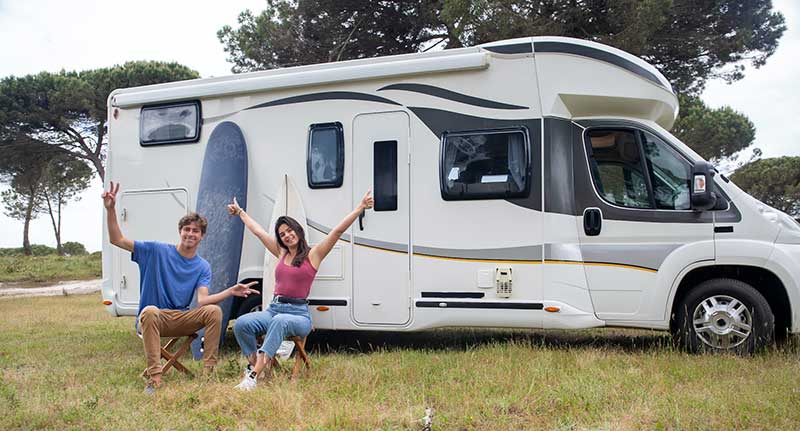 GET CHEAP RV AND TRAILER INSURANCE QUOTES NOW
We represent you and your needs come first. 
Instead of promoting one or two insurance companies, we offer dozens of options from insurers in your area.
CheapInsurance.com will find you the top trailer and best RV insurance companies, no matter what type of policy you need. 
Get Cheap RV and Trailer insurance NOW!
Simply provide us with your details and we'll get your quotes ready!
Affordable RV and Trailer Insurance for Everyone
Paying too much for RV or trailer insurance?
We provide you with quality insurance for RVs and trailers at the cheapest possible premiums.
Not getting the service you deserve?
Choose from top-rated trailer and RV insurance companies in the U.S. that deliver excellent service every time.
Don't have time to hunt for RV and trailer insurance quotes?
Hit one of the buttons below, enter your details and get a wide selection of insurance coverage quotes for RVs and trailers in an instant, tailored to your exact needs.
Now You've Got Cheap RV and Trailer Insurance Quotes at Your Fingertips!
Why waste your time calling each insurance company when you can get affordable insurance in one simple step?
Get Cheap RV and Trailer Insurance NOW!
Simply provide us with your details and we'll get your quotes ready!
Why CheapInsurance.com?
Access dozens of top RV and trailer insurance companies
Browse through quotes from the very best RV and trailer insurance companies to find the cheapest deals for your budget and needs.
We're trusted experts
We've been providing cheap RV and trailer insurance quotes for more than 45 years, so you're in safe hands.
You're in control
You can tailor your RV or trailer insurance quote to suit your exact needs. Choose to buy online, or over the phone.
"I loved it because I saved a lot of money, almost $500 per year! I kept full coverage on all of my cars. The people I spoke to were very nice and helpful, and I was able to bundle my homeowner insurance too."
"The site worked well. I was satisfied with my new insurance policy, which is $71 cheaper per month. It was an easy process. I didn't have to do a lot; I just had to fill in my information."
"The site helped us narrow down which insurers to look for. I liked that it's a one-stop-shop, you go to one place and put in what you're looking for. This is more helpful than trying to navigate all the different insurance companies that are out there on our own."
How Cheap RV and Trailer Insurance Works
We believe you should be able to buy affordable RV and trailer insurance in whichever way you want. That's why we give you the choice to buy online, or over the phone.
Getting a cheap RV or trailer insurance quote online takes just a few minutes! Here are all the steps that you can expect.
Choose how to buy
By Phone: call (800) 486-1866
Online: Click our RV or TRAILER QUOTE BUTTONS BELOW
Provide your details
Complete the online form (two minutes)
We'll need a few details about you, your RV or trailer, and your driving history.
Find quotes We'll find the cheapest online RV and trailer insurance deals available based on your zip code. Choose your insurer Select the insurer that you would like a confirmed, formal quote from. We'll automatically send your details to the insurer to generate the final quote.
Enjoy peace of mind!
Once you've found the best quote, you can relax knowing that you have found the cheapest trailer or RV coverage possible. If no online quotes are available, you can dial our national RV or trailer insurance network on (800) 486-1866 to talk through your options.
Beyond Cheap RV and Trailer Insurance
As industry experts, we provide cheap quotes for a range of other insurance products.
Car Insurance
Car insurance is mandatory in most states. Apart from legally needing car insurance, you should have it to protect your assets. You never know when an accident can happen and covering medical bills and damage to your vehicle can be costly. Let us help you find auto insurance that is affordable and suits your needs.
Homeowner Insurance
Good home insurance is critical. Not only is it a requirement of getting a mortgage but it also protects your finances should your home be damaged in an accident or disaster. But finding the right balance of coverage and cost is difficult. We can help you find a policy that suits your home, family and budget.
Renter Insurance
There are more than 600,000 personal property thefts each year in California alone. Most renters own over $10,000 in valuables and important household items. Don't put these items at risk of theft or damage— get renters' insurance instead. We'll help you find the best quotes for the lowest price.
Life Insurance
Life insurance is vital for protecting your family when you die. It is used to cover funeral costs and provide security for those you leave behind. We help you find a policy that gives you and your family peace of mind at a price you can afford.
Health Insurance
We believe that everyone has the right to a healthy life at a price they can afford. In 2020, the average private healthcare premium for individuals in the U.S. was $5,472 per year. The cost for families will be higher. We help protect you and your family by providing the cheapest health insurance deals available.
Motorcycle Insurance
You may be wondering whether you need motorcycle insurance if you already have auto insurance, but the law requires you to have separate insurance for your bike. We'll put you in touch with specialist motorcycle insurers who can advise the best policy for your vehicle, state, and budget.
Boat and Watercraft
Make sure fun on the high seas never ends. Whether you're buying a new craft or reinsuring an existing one, we provide the cheapest insurance quotes. We'll help you find a policy that covers your activities, equipment and budget and put you in touch with one of our specialist boat and watercraft insurers.
Cheap RV and Trailer Insurance FAQs
What is cheap RV insurance?
The term RV insurance covers two options that are available for you. These are regular RV insurance and full-time RV insurance.
Regular RV insurance is necessary if you own an RV that you store for most of the year and use for holidays. In other words, regular RV insurance is designed to cover a recreational vehicle or RV owner.
Full-time RV insurance, on the other hand, is specialized insurance for RV owners that protects your assets when you use your RV as a permanent residence.
Full-time RV insurance can be thought of as a combination of auto insurance and homeowners insurance. This is because an RV insurance policy will protect the RV itself, and the people and contents inside of the RV.
What is cheap trailer insurance?
Trailers can be split into two categories. These include a utility trainer and a travel trailer.
A utility trailer is a non-motorized vehicle without a roof, but with enclosed sides that you hitch up to your vehicle.
A travel trailer is also a non-motorized vehicle that can be used to live in—in other words, a tiny home on wheels.
Like with a utility trailer, you will hitch up your travel trailer to your truck or other motorized vehicle.
Unlike RV insurance which is insured separately from your vehicle, an accident with a utility or travel trailer will usually be covered under your car insurance policy.
It is important to note that this will only be the case if the trailer was hitched up to your vehicle at the time of the accident.
To protect the cost of any damage to your trailer while it is stationary, unused, or in storage, you will need separate trailer insurance.
At CheapInsurance.com, we're able to provide you with access to an insurance provider for both of these trailers.
Discover more about trailer insurance in our latest article.
What do all these RV insurance terms mean?
Here is a list of common terms that your insurer will use in their policy documentation when you get an RV insurance quote:
Accident: This is an unintended event that causes damage or loss of property or life.
Bodily injury liability coverage: This is coverage that pays for the injured party if you've caused an accident.
Burglary and theft coverage: Additional coverage that pays for loss due to crime.
Causality insurance: Coverage for a person who is killed or injured in an accident.
Deductible: A portion of a claim that is paid by the insured; it's a set value agreed upon with you beforehand. Usually, the higher the deductible, the lower the premium.
Evidence of insurance: A written proof of coverage for a specific period of time.
Driving record: A detailed account of an individual's driving violations.
Driving under the influence: This applies to motorcycles as well and relates to any drug or alcohol consumption over the legal limit while behind the wheel.
Full coverage: This is insurance that includes minimum liability, collision, and comprehensive cover on a specific vehicle.
Gross negligence: Reckless behavior that harms another without regard for their safety or property.
Limits: The maximum amount of coverage provided under that policy.
Motor vehicle report: A detailed account of a driver's record.
Package policy: This is a policy that offers discounts for multiple policies.
Premium: The cost of the policy which must be paid in order to have coverage.
Total loss: This is when property is so badly damaged that the repair cost is more than the cost of the property.
What type of insurance coverage should I have for my trailer?
Most of the time, a trailer will only be covered by your car insurance if it is connected to your vehicle, and will have no coverage if it is not.
This means that you will need separate trailer insurance to cover your trailer if you experience vandalism or theft, or if it is damaged due to adverse weather conditions.
In this case, specialized trailer insurance will replace or repair the trailer, depending on the coverage that you have.
In addition to basic liability coverage through your auto insurance policy, you will need to consider the following two types of trailer insurance:
Collision coverage
In the event of an accident, collision coverage will cover the damage to the trailer, regardless of who is at fault.
Comprehensive coverage
If your trailer is stolen, vandalized, or damaged by a storm or fire, comprehensive insurance will cover the cost to repair or replace your trailer.
Is there any specialized coverage that I will get with RV insurance?
You can look forward to the standard insurance coverages offered across minimum liability insurance, comprehensive insurance, personal property coverage, and collision cover.
In addition to these, here are some extra coverages that you can expect with your RV insurance:
Custom equipment: This includes coverage for aftermarket parts, features, amenities, and equipment that were not originally installed by the manufacturer.
Safety glass replacement: Your RV insurance policy may include coverage for the repair or replacement of a broken or cracked windscreen.
Awning replacement: When you need to replace an awning covered by your insurance, this coverage will allow you to fit a brand-new awning.
Vacation liability: This provides liability coverage for bodily injury and property damage while your RV is being used as a temporary residence.
Physical damage settlement options: This includes the vehicle's actual cash value, the agreed value shown on the policy, or the total replacement cost, which would replace your RV with a new one in the event of a total loss during the first 5 model years.
Roadside assistance: You can get cover that provides you with towing to the location of your choice, up to 100 miles from the location of the disablement. It also provides emergency roadside services, the delivery of supplies (such as oil and water), service to the battery, changing or inflating flat tires, lockout service, and fuel.
Full timers package: This provides protection if you use your RV as a permanent residence and do not own or reside in another dwelling.
How can I get the most affordable RV insurance?
Here are eight tips for finding the cheapest RV insurance coverage:
Compare rates: Different insurers target different customer groups. This means what is cheaper for one person may not be more affordable for you. Use a price comparison site like ours that allows you to compare different insurance policies to suit your specific requirements.
Consider local insurers: Bigger isn't necessarily better. Many state-wide insurers have customer review scores at least as high as big-name RV insurance providers. They may offer lower rates.
Get a discount: There are many reasons that you may qualify for a discount—for example, if you buy a home or turn 55. You can ask for a discount at any time, so make sure you call your insurer and ask.
Improve your credit score: Insurers in most states will consider your credit score when calculating your premium. Improving your score could save money.
Get basic cover for old RVs: If your RV has a low value or is old, it may not make sense to get expensive, optional cover like comprehensive and collision coverage.
Opt for higher deductibles: A deductible is an amount you pay before your insurer will pay you out toward settling a claim. You can save money on your quote by choosing a higher deductible. This is not always a good idea, as you would have to pay a higher deductible should you have an accident.
Find an RV that's cheaper to insure: Some more expensive and feature-rich RVs can be costly to cover. We can reduce your premium if you buy an RV that is cheaper to insure.
How much does RV insurance cost?
Research shows that depending on how much you use your RV, annual motorhome insurance premiums can range from $200 to $3,000.
Recreational RV owners can expect to pay less than $1,000 while full-time RV owners could pay as much as $2,000 to $3,000.
When it comes to finding the cheapest RV insurance, each state is different. Premiums will vary depending on the state you live in and the minimum liability coverage laws.
To find the lowest insurance quotes available, you can use a quote generator like ours. Simply head to the top of this page to get the simple, two-step process started.
Why is RV insurance so expensive?
There are several reasons why your RV insurance premium could be high.
The type of RV you own: Whether you are the owner of a camper or a class A motorhome, the type of RV you have will influence the cost of your insurance policy. For example, additional features and amenities will cost more to insure as they are more expensive to repair and replace.
Your location: The insurance rates in each state vary, so your actual address can impact your insurance quotes. Considerations like the traffic volume, crime, and weather all influence how much an insurer will charge you.
Your driving record: Having points on your driving history or any DUI convictions for instance, will increase your insurance premiums.
Finally, insurance premiums are pushed up by the high number of uninsured drivers. If you are in an accident with an uninsured driver, you will be left paying for the damage.
The risk of this happening is factored in when you buy insurance, making it more expensive.
Does my credit score impact my RV insurance rates?
Yes, having a good credit score will significantly reduce your insurance rates in most states.
The only exceptions are California, Hawaii, Massachusetts, Michigan, and Washington where your credit score is not taken into account when applying for insurance.
A good credit rating could reduce your premiums by up to 25%, while a poor credit rating could double it. Insurers do this because to them, your credit score tends to be a good indicator of whether you are a responsible driver or not.
Getting an RV insurance quote will not affect your credit rating.
Can I bundle my RV insurance with my car insurance policy?
Yes—bundling your insurance products is a very good idea.
You can get insurance cover for your car or tow vehicle, your RV, and your entire hitch assembly under the same policy.
Insurance companies with bundled insurance options usually offer a discount of between 5 and 25% per policy. This can amount to huge savings.
An added bonus of bundling your insurance products is that if you ever have to file for a claim, you'll only pay one deductible instead of two.
To bundle your insurance, you can use a tool like ours to find the best deals on insurance packages.
When should I remove full RV insurance coverage?
You should consider dropping full coverage if:
Your RV is old: If the annual premium is 10% of the RV's value or more, you may want to switch to minimum coverage. This is usually the case with older RVs that you would be more likely to replace following a serious accident.
You don't use your RV much: If you only use your RV occasionally and on a recreational basis, you will be less likely to have an accident. If this applies to you and you don't use your RV on a full-time basis, it may be worth the risk to drop full coverage.
You have savings available: If you have spare money that you don't mind spending on repairs, then it may work out cheaper for you to drop full coverage.
GET CHEAP RV AND TRAILER INSURANCE NOW!
Whether you're looking for insurance on a new RV or trailer or want to compare quotes on existing insurance cover, CheapInsurance.com is here to help you.
Get the cheapest insurance quotes in just one simple step!
Simply provide us with your details and we'll get your quotes ready!
We've got your state covered for cheap car insurance