Want the cheap car insurance AZ drivers are clamoring for? You're in the right place.
For cheap auto insurance Arizona residents need to look a bit harder than the rest. The cost of car insurance in Arizona has been estimated at #20 out of all the U.S. states and Washington, DC. 
While that's not the worst by any stretch, it means most of the car insurance quotes you see will not be really good deals. To get the best cheap car insurance, AZ drivers should prepare to do some research.
Going online to compare auto insurance in Arizona is a terrific way to save both time and money.
Before you get started, though, it's a wise idea to learn more about car insurance in Arizona. By finding out exactly what to look for in cheap auto insurance, Arizona drivers can avoid paying for any unnecessary extra costs.
Let's look at some of the biggest questions about Arizona car insurance we've gotten here at Cheap Insurance.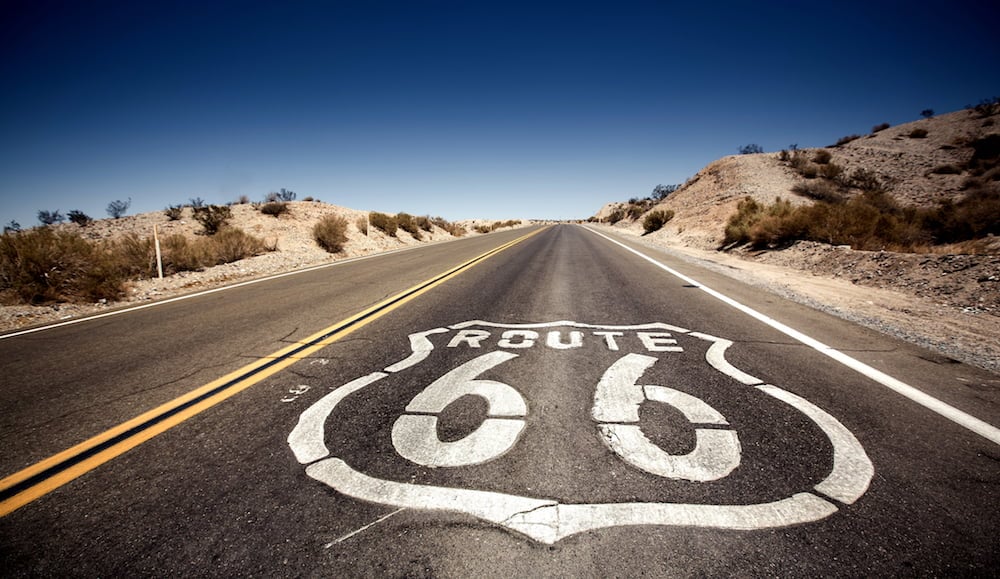 How Much Car Insurance Do You Need In Arizona?
Arizona minimum car insurance must include:
Bodily Injury Liability: $25,000 per individual, $50,000 per covered traffic event 
Property Damage Liability: A minimum amount of $15,000
Car insurers in Arizona are also required to offer the following policy options:
Uninsured Motorist Bodily Injury: Same minimums as Bodily Injury above 
Underinsured Motorist Bodily Injury: Same minimums as Bodily Injury above
Arizona is somewhat unusual because it treats Uninsured and Underinsured coverage as separate entities.
Uninsured Motorist coverage protects you when the other driver in an auto accident lacks any car insurance. Underinsured coverage helps when the other driver's coverage isn't sufficient to meet all the liabilities arising from an accident. 
You can reject both Uninsured and Underinsured Motorist coverage by contacting your insurer.
How Can You Save Money on Car Insurance In Arizona?
Cheap car insurance Arizona drivers can rely on is worth its weight in gold. Some areas of Arizona feature much higher car insurance premiums than average because of a greater likelihood of accidents. These accidents take place largely because of adverse weather events:
Dust storms that decrease visibility and make driving dangerous even at mid-day
Flash floods during monsoon season, which runs between June and September
Freezing temperatures and long, intense snow storms during the winter months
All of these contribute to car accidents, which raise car insurance premiums. If you are moving to the state for the first time or planning to move elsewhere within Arizona, bear in mind that choosing a place with better weather could actually help you save money.
Smaller communities with lower population density often pay less for car insurance than big cities, too.
Arizona car insurance providers can offer a number of special discounts to their customers.
These may include:
Benefits and discounts depending on how long you have gone without an accident
Discounts for installing new safety features on your vehicle, such as a backup cam
Special incentives for drivers who complete a certified defensive driving course
Reduction in monthly premiums if you get a new car the insurer deems safer
Not everyone will qualify for all discounts, and it may take a few years to accumulate some of them. For cheap car insurance, AZ residents should contact their insurer at least once a year to inquire about potential savings.
Some insurers may also offer perks like free replacement of windshield glass to Arizona motorists. While this doesn't affect your car insurance premium directly, it can save you money you would spend on maintenance.
What Happens If You Don't Have Car Insurance In Arizona?
If you don't have car insurance in Arizona, you can face some serious penalties.
Arizona drivers are expected to keep proof of their car insurance with them whenever they drive. Law officers can request to see proof of insurance at any time. If you cannot show your insurance card, it may be assumed that you are driving without insurance.
Insurers notify the Arizona Motor Vehicle Division of all policy cancellations, suspensions, and new policy initiations. While this means you don't have to manually notify MVD of new insurance as in some states, you will receive an inquiry notice within days if your insurance lapses. 
If you do not promptly provide evidence of Arizona car insurance, your vehicle's license plates and MVD registration will be suspended automatically. Plates and registration can also be suspended in the case of automotive accidents.
If you drive without insurance in Arizona, you may end up paying stiff fines. Your license can be suspended or, in repeat or serious cases, revoked.
Stay out of trouble by choosing the best Arizona car insurance for you. Cheap Insurance makes it a snap to compare Arizona car insurance from all the top brands. Get started now or contact our team for more details.
Who Has The Cheapest Car Insurance In Arizona?
To find best car insurance AZ drivers need to do a little extra research. Cheap auto insurance AZ authorities recognize is not always easy to find. Among all of the U.S. states and Washington, DC, Arizona frequently rates around #20 in terms of how expensive it is to insure a vehicle.
There are dozens of car insurance companies in Arizona. While some are better than others, none has the best insurance for everybody. The easiest way to save money on Arizona car insurance is to compare car insurance quotes online. You could find deals on Arizona car insurance in minutes.
What Is The average Cost Of Car Insurance In Arizona?
Arizona has been ranked about #20 in the United States for the cost of car insurance. The average car insurance premium in Arizona is more than $1,500 per year. Arizona full coverage car insurance can cost far more than the average in some cases. For cheap car insurance, AZ motorists often choose minimum car insurance.
With cheap auto insurance, AZ residents may save $1,000 or more every year. Saving money on Arizona car insurance starts with a good deal: That means comparing Arizona car insurance online. Then, to save more, ask insurers about any special discounts you may qualify for.
Why Is Car insurance So Expensive In Arizona?
While Arizona is not the most expensive state for car insurance, it is more costly than average. There are several reasons why the cheap car insurance AZ locals prefer is not easy to find. One of the biggest is a factor nobody can control: The weather. 
While some states are known for a harsh winter or summer season, Arizona is in the position of dealing with both every year. It has serious snowfalls, flash floods, and monsoons. Dust storms can also kick up, reducing visibility. The cheap auto insurance AZ insurers allow has to take these extra risks into account.
What Is The Minimum Car Insurance In AZ?
For cheap car insurance AZ residents often prefer to carry minimum insurance. Minimum car insurance in Arizona consists of the lowest protection allowable under the law.
The official Arizona insurance minimums are:
Bodily Injury Liability: $25,000 per individual, $50,000 per covered traffic event
Property Damage Liability: A flat amount of $15,000
When it comes to cheap insurance AZ minimum insurance is budget-friendly. Insurers are required to offer you additional options for accidents with uninsured or underinsured drivers, but you can reject them if desired. You may wish to keep this protection, as many Arizona drivers do not hold insurance.
We've got your town covered!