Whether you moved to the Aloha state last week or you're lucky enough to have called Hawaii home for years, if you have a car, you'll have to get insurance, too. Cheap Insurance gives you exactly what you want: cheap car insurance tailored to what you need with none of the extra fluff. We make it possible for you to drive through the islands safely without overpaying.
Quick Hawaii Car Insurance Facts
Hawaii is a unique state, and driving here is unique too. Learn a little about driving and insurance in our beautiful state: 
The average annual auto insurance premiums are much lower than most states (as low as $800).

Insurance premium rates vary widely based on which island the car is registered in, what company the insurance is bought from, and the cleanliness of a driver's record.

Hawaii is a "no-fault" insurance state, meaning that insurance companies must pay for any personal injuries accrued up to the personal injury protection benefits limit and that the driver may not be sued for recovery unless there are serious injuries. 

This protection only applies to personal injuries, not to property or vehicle damage.
Roughly 11% of motorists on the islands are driving without insurance, making UM coverage worth considering.

Teen drivers in the state participate in a graduated licensing program—going from an instructional permit to a provisional license and finally a full license—which has proved successful.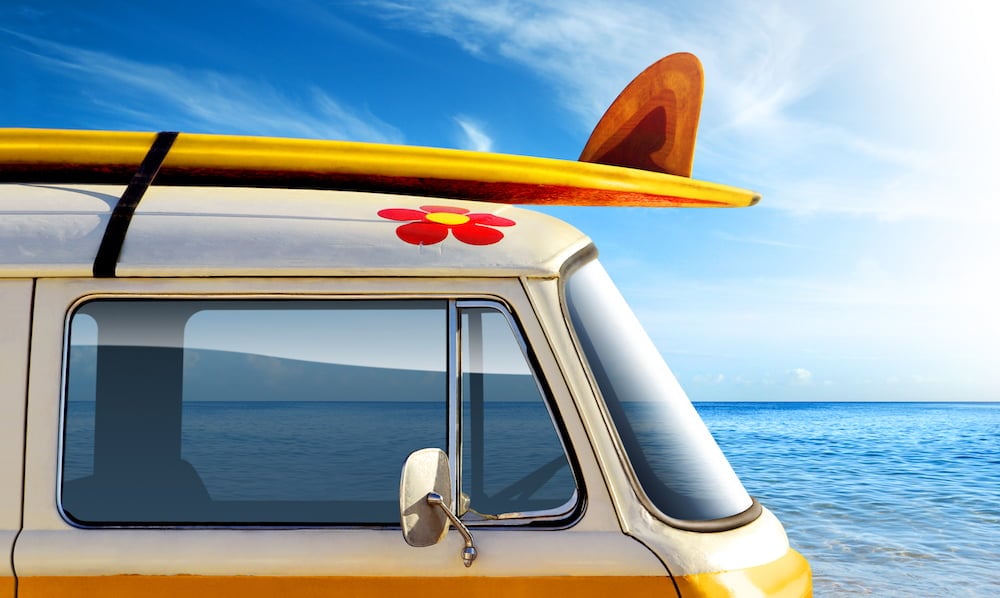 Minimum Hawaii Car Insurance Coverage
Your state government understands that car insurance is an important way to keep you safe, which is why it's mandatory for all drivers. However, the state only requires a certain amount to drive legally. Let's examine exactly what the state of Hawaii expects. 
According to state law in Hawaii, the following types of coverage are necessary: 
Mandatory minimum property damage coverage of $10,000 per occurrence.

Mandatory minimum bodily injury coverage of $20,000 per person and $40,000 per accident.

Mandatory personal injury protection of $10,000 per person.
Getting Cheap Car Insurance In Hawaii
Indeed, cheap car insurance is something we all want, but where to find it? Actually, with a little digging and a little time, it's not too hard to find. These are our top tips for finding affordable car insurance coverage:
Know the facts:

Knowing the minimum insurance coverage required by your state is the first step to cheap insurance. Armed with this knowledge, you'll be able to find the sweet spot where your premium is at its lowest while still allowing you to drive legally.

Dive deep into research:

Searching for insurance can be overwhelming—there's a whole ocean of insurance companies out there. Don't just go with the first company that comes along. Make sure to compare rates, ask for quotes, and look around to find the best deal.

Be a defensive driver:

Impatience and road rage can really cost you. Driving more carefully can save you money by helping you to avoid accidents and tickets. So, no drinking or texting while driving. Slow your roll and buckle up.
Hawaii Car Insurance Discounts
Each state offers different discounts to encourage drivers to drive safely. Hawaii is no exception. In fact, Hawaii offers many different types of discounts for good drivers. Here are some you may qualify for: 
Good Driver: Driving safely pays off. If you have a clean record, you may be able to save 10–30% on insurance.
Good Student: You don't have to have perfect grades to get this, just good ones. A "B" average can get students 5–20% off. 
Defensive Driving Discount: Drivers who complete a defensive driving course can get 5–10% off their insurance. 
Continuously Insured: The state of Hawaii rewards drivers who are correctly insured. Drivers who have been insured for at least six months may be able to save up to 25% on their premiums.
What is the average car insurance cost in Hawaii?
Minimum coverage: $644 per year. Full coverage: $1,763 per year.
How much is car insurance per month in Hawaii?
Minimum coverage: $54 per month. Full coverage: $174 per month.
What is the penalty for driving without insurance in Hawaii?
Driving without insurance is a crime. If you are caught driving without insurance, you may have to pay a fine ranging from $500 to $5,000, appear in court, lose your license, and be required to perform community service.
What is driving like in Hawaii?
Hawaii ranks as one of the worst states to drive in due to the high amounts of congestion and rush hour traffic it experiences. Thanks to government upkeep, most main roads are in good condition on the islands of Hawaii. Many of Hawaii's main roads follow the circumference of the island.
How can I save money on my car insurance policy in Hawaii?
It's not hard to find ways to save on your policy; it just requires a little creativity. Here are some of our favorite ideas: 
Ask your car insurance provider if they offer multiple-car discounts (if you have multiple cars, of course).

Drive safely to be eligible for good driver discounts

Update the safety features in your car if your car insurance provider provides discounts for safety upgrades

See if you can work out a payment plan or pay in installments.  

To have a monthly premium that costs less, find out if increasing your deductible is right for you.
How do I get registered to drive in Hawaii?
Your situation might be a good fit for other types of insurance, even if not required in Hawaii. Consider complementing your plan with the following car insurance coverages:
Uninsured Motorist Coverage (UMC)/Underinsured Motorist coverage (UIM)
Medical Payments Coverage
Physical Damage Coverage
Additional kinds of coverage 
Endorsements and Riders
Towing and road service

Rental car reimbursement 

Gap insurance
Cities We Cover In Hawaii
Cheap Insurance may be able to help you find the cheap car insurance you're looking for. We want to help you have the protection you need while saving money. Find us in the following cities: