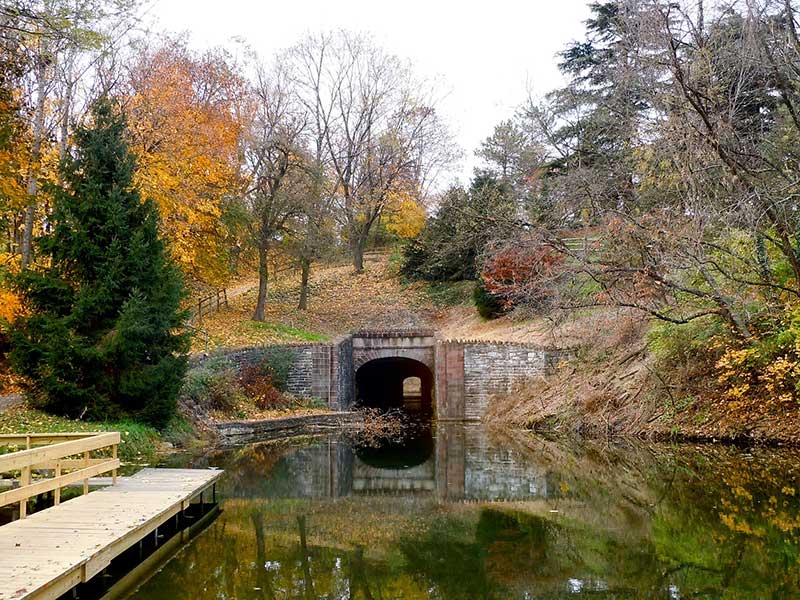 Pennsylvania is known for its scenery and culture. It offers outdoor fun and excellent health care, all for a low cost of living. However, if you own a vehicle, you'll need car insurance, which can be a huge expense. You'll want to find auto insurance at the best price possible. It can be challenging to find cheap car insurance on your own. It takes a lot of time and effort to research the prices of car insurance providers in Pennsylvania. Fortunately, Cheap Insurance can help. Get a free quote today!
Quick Pennsylvania Car Insurance Facts
Are you looking for cheap car insurance in Pennsylvania that won't break the bank? Here are
 CheapInsurance.com
's top tips and best selections for the cheapest car insurance rates in Pennsylvania. With more than 13 million people, Pennsylvania is the fifth most populated state in the U.S As of 2021,
9,119,280
 people in Pennsylvania were licensed to drive. This amounts to approximately 70% of Pennsylvanians. With 2,300 companies specializing in food processing, Pennsylvania is the largest producer among the 50 states of 
canned fruit and vegetable-specialty products
, chocolate and cocoa products, potato chips, and pretzels. It's known as the "Snack Food Capital of the World" because snacks, food, and confectionery sales total more than $5 billion per year.
Choosing a Car Insurance Plan in Pennsylvania
You are required by law to obtain auto insurance coverage for your vehicle. While each of the insurance providers has individual perks and benefits, most Pennsylvania drivers opt for a policy based on price and the degree of coverage offered. Pennsylvania is one of 12 states that has implemented no-fault auto insurance. No-fault insurance can help cover you and your passengers' medical expenses and loss of income in the event of an accident, no matter who is found to be at fault. When you drive a car in Pennsylvania, you are responsible for showing proof of insurance and a driver's license. You will receive an ID card from your insurance company in the mail, but it's also acceptable to carry a copy of your policy's declaration page or a signed, official letter from the insurance company. If you have a policy with the Pennsylvania Assigned Risk Plan, a copy of the application will suffice.
Key Point: Pennsylvania Assigned Risk Plan

If you are a high-risk driver (those who are inexperienced or have a number of tickets, accidents, DUI/DWI convictions, or lapses in coverage) and you are battling to find auto insurance coverage, you can make use of the Pennsylvania Assigned Risk Plan (PA ARP). They will provide you with auto insurance. A policy obtained from the PA ARP is almost always more expensive than an equivalent policy from an insurance company. The good news is that as soon as you have built up an improved driving record, you can use a commercial auto insurance company instead.
Once you have decided on the type of auto insurance coverage you prefer, you should compare different policies to see if their costs and coverage are within your price range and what you are looking for. A comprehensive search may also help you to identify aspects of car insurance you did not know about. When looking at different car insurance companies, it's also advised that you keep the total price in mind. Items such as coverage limits, add-on coverage, and bundle options should also be considered. Some insurance companies will offer discounts and this will help to lower overall rates.
Pennsylvania Required Car Insurance Coverage
In Pennsylvania, all motor vehicles subject to registration such as cars, vans, motorcycles, recreational vehicles, trucks, and buses must have liability insurance. Your liability insurance is designed to cover third parties and their property in the event of an accident that you've caused while driving. If, for example, you damage another person's property, you'll be liable for the cost of repairs or replacement. These costs can mount up fast and run into thousands of dollars, and the state knows that most drivers don't have enough money saved to cover these costs. It's for this reason that almost every U.S. state mandates the need for drivers' liability car insurance. Every state has different minimum liability insurance requirements for drivers, but it always covers three key aspects:
Bodily injury coverage per person.
Bodily injury coverage per accident.
Property damage coverage per accident.
Key Point: Minimum Liability Car Insurance

Minimum liability insurance is the least amount of coverage you must have for any damages you cause. If you drive every day, a minimum liability plan may not provide you with enough cover. Liability insurance includes:
Bodily injury liability: covers other people's physical injuries in an accident.
Property damage liability: damage to the other driver's property is covered.
Pennsylvania requires that you have liability insurance in the following amounts:
$15,000 for injury or death of one person in an accident.
$30,000 for injury or death of more than one person in an accident.
$5,000 for damage to property of another person.
A minimum policy may get you low-cost car insurance in Pennsylvania, but we recommend that motorists consider additional coverage. Comprehensive car insurance covers damage caused by anything not related to a collision. This includes your car being:
Stolen.
Damaged by hail, fire, wind, or falling objects.
Damaged due to flooding.
Vandalized.
Damaged due to an explosion.
If you don't know where to begin to search for a company offering affordable car insurance rates, 
we can help you
. We've done the research and compared rates from different car insurance companies to help you find the cheapest car insurance rates. Our research also covers the cheapest car insurance in Pennsylvania for these types of drivers:
Good drivers with a clean driving record.
Young drivers.
Bad drivers with a history of traffic violations.
Where to Find Cheap Minimum Liability Car Insurance in Pennsylvania
Most car insurance companies offer liability insurance plans that meet these minimums, and these are usually some of the cheapest car insurance premiums around. According to our research, a minimum liability car insurance policy in Pennsylvania costs an average of $146.27.
Cheapest Minimum Liability Car Insurance in Pennsylvania

Provider

Philadelphia

Delaware

Montgomery

Allegheny

Lehigh

Average

Mile Auto
$62.00
$94.00
$74.00
$69.00
$80.00
$75.80
Dairyland
$187.00
$374.00
$203.00
$174.00
$310.00
$249.60
State Auto
$185.00
$132.00
$99.00
$90.00
$105.00
$122.20
Plymouth Rock
$192.00
$146.00
$101.00
$83.00
$94.00
$123.20
Liberty Mutual
$222.00
$173.00
$116.00
$113.00
$158.00
$156.40
Nationwide
$250.00
$167.00
$122.00
$98.00
$115.00
$150.40
The Cheapest Comprehensive Car Insurance in Pennsylvania
While liability insurance protects your finances in the event of a car accident, it doesn't cover your own vehicle from damage, theft, or natural disasters. In order to make sure your car is fully covered, you'll need a comprehensive car insurance policy. As previously mentioned, comprehensive car insurance covers your car for theft, natural disasters, and vandalism. According to our research, in Pennsylvania, the three cheapest car insurance companies for comprehensive coverage are:
Mile Auto with average rates of $78.00.
Plymouth Rock with average rates of $135.20
State Auto with average rates of $144.80.
Cheapest Comprehensive Car Insurance in Pennsylvania

Provider

Philadelphia

Delaware

Montgomery

Allegheny

Lehigh

Average

Mile Auto
$67.00
$97.00
$76.00
$70.00
$80.00
$78.00
Plymouth Rock
$216.00
$162.00
$110.00
$87.00
$101.00
$135.20
State Auto
$236.00
$158.00
$114.00
$99.00
$117.00
$144.80
Liberty Mutual
$297.00
$215.00
$135.00
$124.00
$191.00
$192.40
Nationwide
$302.00
$196.00
$138.00
$108.00
$129.00
$174.60
Bristol West
$915.00
$710.00
$401.00
$366.00
$480.00
$574.40
Cheap Car Insurance in Pennsylvania for Drivers with Clean Driving Records
If you have a clean driving record and haven't been found guilty of serious traffic offenses over the past five years, you are perfectly positioned to find the best cheap car insurance in the state. To award you for having a clean driving record, some auto insurance companies will even offer you a good driver discount, further decreasing the cost of your car insurance premiums.
Key Point: What Is a Good Driver Discount?

A good driver discount (also referred to as a safe driver discount) is a discount offered by some auto insurance companies to drivers who have a clean record and who do not have any records of:
Accidents.
Major violations.
Speeding tickets.
Reckless driving charges.
Major auto insurance claims.
Some auto insurance companies also offer additional discounts to drivers who have completed a registered defensive driving course. If you aren't sure whether your car insurance company offers this, call your insurance agent to find out which courses make you eligible for a discount. If you have a clean driving record, Mile Auto offers the cheapest auto insurance rates with an average monthly cost of $78.00.
Cheap Car Insurance in Pennsylvania for Good Drivers 

Provider

Philadelphia

Delaware

Montgomery

Allegheny

Lehigh

Average

Mile Auto
$67.00
$97.00
$76.00
$70.00
$80.00
$78.00
Plymouth Rock
$205.00
$154.00
$106.00
$85.00
$98.00
$129.60
State Auto
$222.00
$151.00
$109.00
$96.00
$113.00
$138.20
Liberty Mutual
$251.00
$189.00
$123.00
$118.00
$171.00
$170.40
Nationwide
$282.00
$185.00
$133.00
$105.00
$124.00
$165.80
Bristol West
$784.00
$602.00
$349.00
$323.00
$415.00
$494.60
To make sure you're getting the best price, you should also check how much your rates would amount to with the second cheapest car insurance company, Plymouth Rock.
Cheapest Car Insurance in Pennsylvania for Young Drivers
According to the 
CDC
, drivers aged 16-19 are three times as likely to be involved in a fatal crash compared to drivers over 20 years old. Young drivers pay higher car insurance rates because they are less experienced on the road and have a higher chance of being in an accident. The higher rates compensate insurers for the increased risk of providing the coverage. By comparing auto insurance quotes for young drivers, we found that Mile Auto offers the cheapest car insurance rates in Pennsylvania, with their average insurance rate being $125.80.
| | | | | | | |
| --- | --- | --- | --- | --- | --- | --- |
| Provider | Philadelphia | Delaware | Montgomery | Allegheny | Lehigh | Average |
| Mile Auto | $96.00 | $159.00 | $125.00 | $115.00 | $134.00 | $125.80 |
| Dairyland | $260.00 | $260.00 | $283.00 | $245.00 | $427.00 | $295.00 |
| Plymouth Rock | $298.00 | $229.00 | $157.00 | $130.00 | $148.00 | $192.40 |
| Bristol West | $599.00 | $453.00 | $311.00 | $314.00 | $372.00 | $409.80 |
| State Auto | $339.00 | N/A | N/A | N/A | N/A | $339.00 |
| The General | N/A | NA/ | $337.00 | $313.00 | $357.00 | $335.67 |
Cheap Car Insurance in Other States
If you're planning to move out of Pennsylvania to another U.S. state and you want to find cheap insurance in the state you are moving to, read our comprehensive guides to finding the best car insurance rates in 2022.
Florida
California
New York
Illinois
Nevada
Arizona
Tips for Choosing Car Insurance in Pennsylvania
Your Unique Needs
If most of the driving you do is to work, to visit friends and family, and going to the local grocery store, then you possibly won't need any add-ons to your car insurance policy. If you use your car for long-distance driving, or work (such as ridesharing or deliveries), you may find that some of the best car insurance companies may not cover you for these, so be sure you know exactly what it is you are covered for. Remember, your car must be covered in the state you live in, so if you frequently live or travel between states, you must notify your insurer.
Lender Requirements
If you're financing or leasing your car, your auto insurance company is likely to require you to have comprehensive car insurance and collision insurance. If you don't have the required coverage, your car insurance company may add single-interest insurance to the total cost of your loan repayment. Single interest insurance protects the lender but not the borrower of home, car, or other loans. Over time, this is much more expensive than traditional insurance because you will also be paying off the additional interest.
Get Multiple Quotes
Even if you think you've found a great car insurance deal, always shop around for a lower rate. You can do this yourself, but going through an insurance agent can save you a lot of time and money. To get multiple quotes, and see auto insurance rates and premiums from different providers in Pennsylvania, you can use our
 quote finder
 to compare various options.
Top Car Insurance Companies in Pennsylvania
1. Bristol West
Founded in 1973, Bristol West is one of the top ten biggest car insurance companies in the U.S. They're a member of the Farmers Insurance Group of Companies, one of the largest U.S. insurance companies. Bristol West was originally established to provide high-risk drivers with affordable insurance policies, and they have since expanded their offering to all types of drivers. Even if you aren't classified as a high-risk driver, you may be able to find cheaper auto insurance premiums with Bristol West. Some of the benefits offered by Bristol West include:
Multiple policy bundling discounts.
Personalized car insurance policies.
Rideshare coverage.
Medical payments.
Gap coverage.
Towing and roadside assistance.
Rental car reimbursement.
2. Mile Auto
Mile Auto is a per-mile insurance option, so your rates are based on the number of miles you drive every month. If you drive less, your monthly bill will go down and if you drive more, your bill will increase. Mile Auto is a great option for people who drive short distances every month. If your driving habits are inconsistent or unpredictable, it will be difficult to keep track of your monthly car insurance expenses. In such an instance, an insurance company that offers a flat rate may be better for you. Mile Auto offers the following insurance policies and benefits:
Full coverage car insurance (comprehensive insurance, collision insurance, liability insurance).
Rental car reimbursement.
Roadside assistance.
Personalized deductibles.
Storage insurance (coverage for your car when it's not being driven).
3. State Auto
Since 1921, State Auto has expanded into a $3 billion organization. The company takes great pride in being innovative and doing things differently especially when it comes to:
Overall customer service.
Customer flexibility.
Innovation and technology.
The company provides car insurance policies in 33 U.S. states, and it also offers homeowners insurance, personal insurance, and umbrella insurance.
Key Point: What Is Umbrella Insurance?

Umbrella insurance provides additional protection over and above the existing limits and coverage of other insurance policies. If the value of your assets is higher than their insured amount, umbrella insurance will cover the gap if you need to make a claim.
Car Insurance in Pennsylvania FAQs
What are the insurance requirements in Pennsylvania?
The minimum limits for Pennsylvania auto insurance are:
$15,000 for injury or death of one person in an accident.
$30,000 for injury or death of more than one person in an accident.
$5,000 for damage to property of another person.
What car insurance is required by law in Pennsylvania?
Pennsylvania law requires all Pennsylvania motor vehicle owners to have minimum liability insurance (financial responsibility) on currently registered vehicles.
Minimum liability insurance covers property damage or injuries you may cause others in a crash.
Does insurance follow the car or driver in Pennsylvania?
Comprehensive and collision auto insurance coverage are tied to the insured vehicle.
What this means is that if someone borrows your car and has an accident, your policy's liability coverage will cover them. If you rent a car, the insurance covers the driver.
This coverage pays for damage sustained by the insured vehicle as a result of an accident or vandalism. In other words, if you loan your vehicle, you in effect loan your insurance on the vehicle, too.
The types of insurance that cover cars in Pennsylvania are collision, comprehensive, and property damage liability.
It is necessary to carry property damage liability and personal injury protection in Pennsylvania.
What happens if you don't have car insurance in Pennsylvania?
If your motor vehicle is not insured with liability insurance, you could face the following penalties and expenses:
A minimum of $300 fine for driving uninsured.
A three-month suspension of your vehicle registration
A three-month suspension of your driver's license.
Who pays for car damage in Pennsylvania?
Since Pennsylvania is a no-fault state, each driver's insurance pays for their own medical bills after an accident, regardless of fault. However, Pennsylvania law only requires $5,000 in property damage coverage, which may not be enough to pay for the repairs.
We recommend comparing quotes from various insurers to help you find the best price on a policy that suits your needs.
The total cost of your car insurance will depend on a range of personal factors, including:
Your age.
Your driving history.
The Pennsylvanian county in which you live.
The total value of your car.
Your credit record.
What are the best car insurance companies in Pennsylvania?
That depends on your pocket and your needs. To find a provider that best suits your requirements, consider which aspects of insurance are the most important to you:
The best pricing.
Excellent customer service.
A digital app or online website.
Customizable coverage.
Benefits.
Good driver discounts.
Once you know what you're looking for, you can compare quotes from a number of car insurance companies to find the policy that best suits your needs.
What is the penalty for driving without insurance in Pennsylvania?
You will have to pay a minimum fine of $300. Your driver's license and vehicle registration could be suspended for three months, and you will need to pay fees to restore them.
What is driving like in Pennsylvania?
Driving in the state can be challenging due to the mix of urban and rural roads. Plus, you may encounter Amish drivers in horses and buggies, which can slow you down. Approximately 7% of motorists in Pennsylvania are uninsured. 
How can I save money on my car insurance policy in Pennsylvania?
There are several ways to get cheap car insurance: 
Stay safe and avoid accidents, which can drive up your premiums.

Ask about multi-car discounts if you are insuring more than one vehicle.

Ask about discounts for car safety features.
Besides the minimum requirements, there are other types of car insurance coverages you may want to consider if you live in Pennsylvania:
Uninsured Motorist Coverage (UMC)/Underinsured Motorist Coverage (UIM)
This coverage protects you if you are injured by an uninsured motorist. It also covers hit and run accidents.
Medical Payments Coverage
A minimum of $5,000 is required in Pennsylvania to cover your medical bills and those of others on your policy. Higher limits are also offered.
This protects your vehicle against any physical damage. There is collision coverage, which pays for damages to your vehicle if you hit another vehicle or object. Comprehensive coverage protects your vehicle against non-collision damages, such as theft, animals, and weather-related issues.
Additional Kinds of Coverage
Pennsylvania also offers first party benefits, which include medical payments, work loss coverage, accidental death benefits, and funeral benefits. You can opt for one or more of these coverages.
Towing and road service: This provides coverage for breakdowns. Coverage varies but may include gas, flat tires, and tow trucks.
Rental car reimbursement: This coverage reimburses you for expenses related to car rental when you are unable to drive your vehicle. 
Gap insurance: This insurance is helpful if you are paying on an auto loan. It covers the difference between the value of your car and the amount you still owe.

Cities We Cover In Pennsylvania
Looking for cheap car insurance in Pennsylvania? We cover these cities in the state: