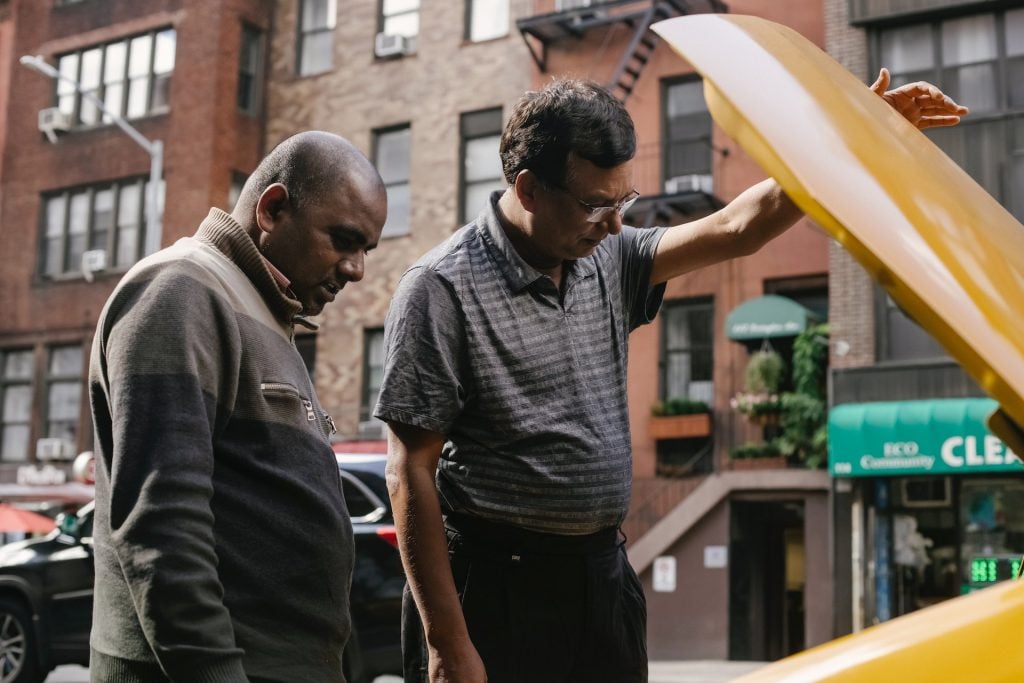 Choose the Right Service to Keep You Covered on the Road
If you're stranded on a roadside with a flat tire or dead battery, a roadside assistance service can be a huge help. It provides you the much-needed peace of mind, knowing that you'll safely make it to the end.
CheapInsurance.com has analyzed several Roadside Assistance plans and programs to weigh the best service and to find the best pricing.
Some auto insurance firms and third-party service providers offer roadside assistance, but the hard part is deciding which service fits your needs.
Several auto insurance policies offer their own roadside assistance plans as add-ons. Consider looking at those options when getting an auto insurance quote. Some automakers also offer free assistance coverage for a limited time or mileage, so it's important to choose your roadside assistance membership thoughtfully.
What Is a Roadside Assistance Service?
A roadside assistance service is an emergency lifeline for you to get back on the road quickly. Whether you're a frequent traveler covering long distances regularly or someone going on occasional business or family trips, subscribing to a roadside assistance plan helps you avoid unexpected trouble.
Roadside assistance services offer a range of repair plans and facilities to cover issues like tire replacements, fuel deliveries, and battery recharging, among other things. Possible services which a roadside assistance plan may cover include:
Jump start a dead battery
Emergency fuel delivery
Car lockout service, in the event that you've locked your keys in your car.
Tire repair service
Winching
Towing
Other minor car repairs
The best roadside assistance services have dedicated apps and offer subscription plans. Some services charge a flat rate for emergency roadside assistance and require no membership.
It's prudent to consider your driving habits, traveling frequency, and the type of vehicle before choosing a roadside assistance service. Below, we provide a comparative analysis of five roadside assistance services—in terms of coverage, benefits, and fees—to help you choose the service that suits you best.
Top Five Roadside Assistance Companies
CheapInsurance.com reviewed the top roadside assistance companies and plans, and has provided the following rankings based on the range of member options and services, pricing, and national coverage. Plans and pricing reflect current offerings at the time of publication.
The Allstate Motor Club has one of the best roadside assistance plans covering a range of membership options. It provides good value for money and is cheaper than its market competitors.
Allstate Motor's Roadside Advantage Plan is the most economical, costing just $7 per month for the first year. The service is available 24/7 for gas, hybrid, and electric vehicles. The Advantage Plan covers a road hazard benefit of $100 and a trip interruption benefit of $1,500, respectively. However, the basic plan limits assistance to three calls per year, meaning it's probably best for local drivers.
Allstate Motor's Elite Plan is a premium offering ideal for families and individuals who travel far and frequently. The plan comes in at $12 per month for the first year and includes 24/7 motorcycle and RV coverage. Similar to the basic plan, the Elite plan covers trip interruption and road hazard benefits and offers up to five rescues a year.
If you aren't ready for a membership, you can request a one-time immediate help in your moment of need. Pricing for the pay-per-use model depends on the type of requested service.
2. AAA - American Automobile Association
AAA offers three diverse plans and can be a go-to option for those seeking a proper membership. The plans are all-inclusive and cater to a wide range of members.
With a fleet of over 63,000 towing and roadside service trucks, AAA can instantly dispatch help in the US and Canada. However, although the service is quick, you can only make four assistance calls per year across all plans.
AAA's Classic Plan: Costing $70 per year, the AAA Classic plan offers towing up to five miles, battery jump-start, battery and tire replacement, fuel delivery, and vehicle locksmith service for up to $50. The Classic plan also offers free identity theft monitoring, weather alerts, and travel benefits.
AAA's Plus Plan: The Plus plan costs $106 annually and offers greater coverage and benefits. You receive free towing for up to 100 miles, car lockout service for up to $100, and other benefits.
AAA's Premier Coverage Plan: The AAA Premier plan costs $133 per year and offers the highest level of coverage and benefits. It's ideal for international travel, longer trips, and members who want the best service. The plan includes a free 200-mile tow along with three 100-mile tows. The Premier plan also facilitates a one-day free rental car with towing option and a free car or home lockout service for members.
The fringe benefits such as identity theft protection, driving lessons, and discounts at major retailer shops and hotels give AAA a massive advantage over its competitors. The only con is that you must apply for a membership plan to enjoy these benefits.
Blink is one of the largest roadside assistance providers with extensive coverage across the US. It covers more than 99% of US zip codes and has 80 million satisfied customers across the country.
Unlike AAA, Blink has an immediate response rate with no waiting periods. It offers a straightforward pricing plan with no membership for customers. Blink charges a flat fee of $65 for each car trouble such as tire change, jump start, or lockout service. It costs $99 for towing up to five miles and $5 per mile after the first five miles.
The company claims there are no hidden charges, but the plan still feels a little on the expensive side for beginners. Their website is oversimplified, and details of what other benefits the $65 fee covers can only be obtained by reaching out to their official contact number.
Better World Club is an eco-friendly roadside assistance service, as the name suggests. It offers nationwide auto insurance service, travel discounts, and extensive roadside assistance.
Better World Club is America's only service offering bicycle roadside assistance. It utilizes green living practices and is best suited for Electric Vehicles (EVs) or Plug-in Hybrid Vehicles (PHEVs). It has three plans to offer.
Bicycle Plan: The bicycle-only plan costs $41.95 per year and covers towing up to 30 miles for foot-powered and electric bicycles. The plan also includes additional benefits like maps and discounts.
Basic Auto Plan: The Basic Auto plan offers services like winching, battery jump-start, flat tire change, fuel delivery, and towing range up to five miles for a total of $61.95 per year. You can also add bicycle coverage for $18 and motorcycle coverage for an additional $38.
Premium Auto Plan: The premium auto plan includes all the benefits of the basic plan with two free gallons of fuel delivery and an extended towing range of up to 100 miles. The plan costs $99.95 per year and goes up to $154.95 if you add RV and motorcycle coverage.
Each member gets four service calls per year with a $15 waiver for new members switching from AAA. BWC also claims to donate one percent of its annual revenue to environmental cleanup and advocacy.
5. Carchex Roadside Assistance Service
Carchex Roadside Assistance Service provides the best value for a basic plan. It has an unmatched starter facility with free towing up to 25 miles. However, the premium plans cover low towing distances.
Carchex's extended vehicle plans include Titanium, Platinum, Gold, Silver, and Bronze levels. The basic plan covers single vehicle assistance for $59.95 annually and protects you from the most common repairs to the engine and transmission. The Titanium level includes packages that are near similar to factory coverage and excludes only a handful of items. In addition, Carchex's response time and mechanical aid service are reasonable enough to satisfy its customers.
How to Choose the Best Roadside Assistance Plan
Roadside assistance services provide emergency auto repair aid and other mechanical assistance. Some companies provide additional benefits such as theft protection, interruption coverage, and reimbursement.
When choosing a roadside assistance plan, it's best to consider the following factors:
Offered plans and benefits
Policy limitations
Pricing
Membership plans and coverage extension
Customer service support and availability
Nationwide support
Auto Insurance policy with roadside assistance facility
Most of the services provide similar benefits in their basic plans. But some providers complement it with additional benefits like rental car coverage, accidental event compensation, and hotel discounts.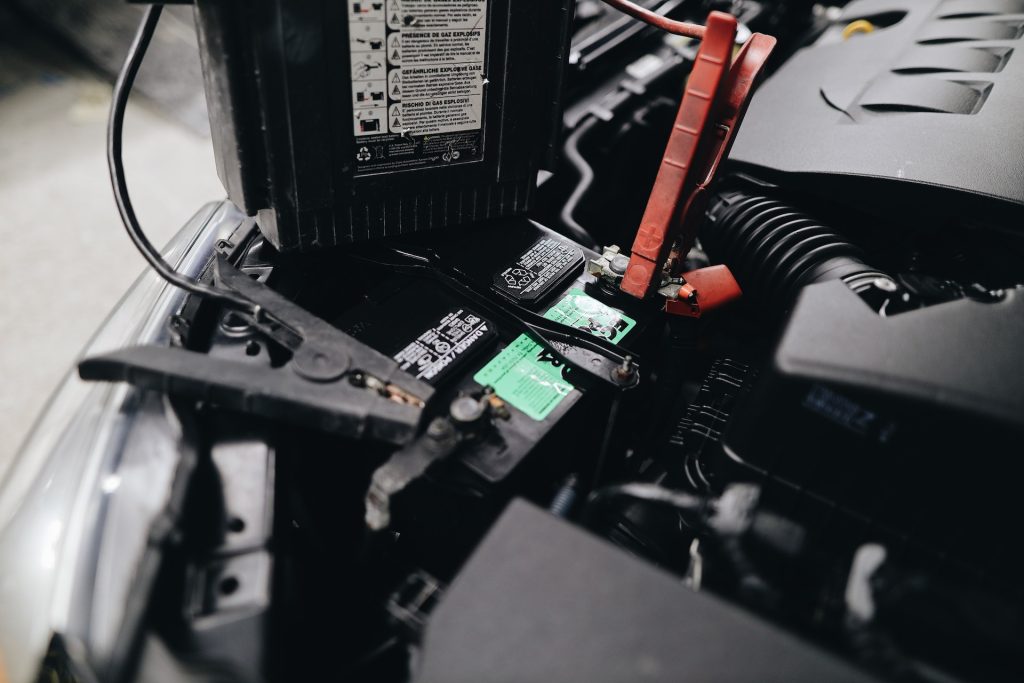 Results from other studies
For comparison's sake, CheapInsurance.com also took a look at some Roadside Assistance reviews from other platforms:
Forbes' review ranked plans based on price, towing mileage, service call limits and other key variables, assigning a star ranking, with 5 being the best.
Erie Insurance 5 stars
Geico Insurance 4.5 stars
Good Sam 4.5 stars
Nationwide 4.5 stars
WalletHub rated 22 roadside assistance providers, including car insurance companies, cell phone networks, and auto clubs. 
Better World Club BBB Rating A
Nationwide BBB Rating A+
Travelers BBB Rating A
Progressive BBB Rating A+
Allstate BBB Rating A+
Motor1 recommends looking for a provider with a high rating from the Better Business Bureau (BBB) to ensure you're getting legitimate coverage.
AAA
Progressive
Better World Club
USAA
Good Sam
MarketWatch used a 1-10 ranking methodology for their review.
Better World Club 9.6
Good Sam 9.5
Allstate 9.4
Travelers 9.3
AARP 9.2
Get the Best Bang for the Buck
A thorough understanding of the plan features and additional benefits can help you identify services that offer the best value for your money. However, always ensure that you apply for a service that offers benefits other than what is already covered in your auto insurance policy. Drivers should also consider building their own roadside emergency car kit.