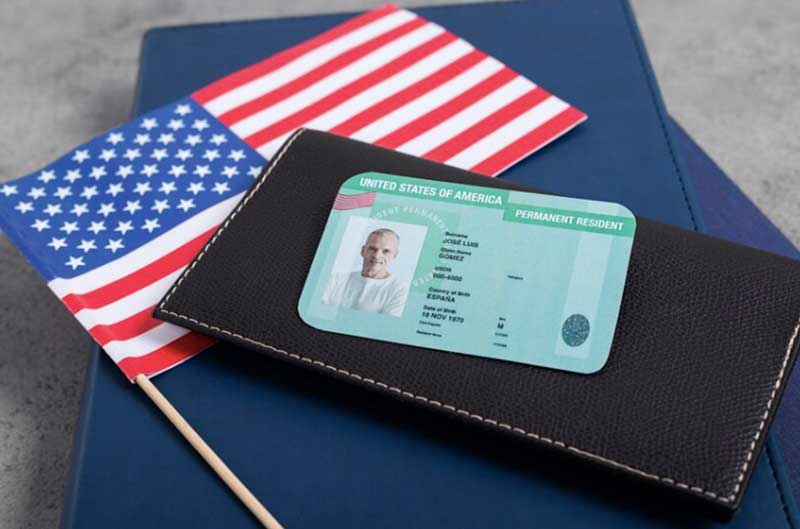 Can You Get Car Insurance With A Suspended License?
Having your driver's license suspended is a frustrating experience. You will likely be faced with a few administrative tasks to have your license reinstated and this can take time.
One of those tasks is to manage your car insurance. You may have a few questions about how car insurance works if your license has been suspended.
In this article, we provide you with the answers to those questions and help you navigate your auto insurance when speaking to your insurance company.
Firstly, What Is a Suspended License?
A license suspension is a temporary hold on your driver's license that will prevent you from driving legally.
In some cases, you will be allowed to drive with certain restrictions. An example of this would be if you're only allowed to drive your car to get to work.
Having your driver's license suspended is different from having it revoked. If your driving license is revoked, your driving privileges will be lost forever.
Each state has different laws regarding license suspension. Some of the most common violations across states include:
Driving without car insurance.
Driving under the influence of drugs or alcohol.
Refusing to take a breathalyzer test or blood alcohol test when stopped by a police officer.
Numerous previous traffic violations.
Leaving the scene of an accident that you are involved in.
Not filing a car accident report.
Excessive speeding.
Reckless driving.
Not responding to a traffic court summons.
Not following key rules for junior drivers.
Not completing a traffic court-ordered driving rehabilitation program.
Presenting a fake driver's license.
The vandalization of property.
Overdue child support payments.
Overdue taxes.
How long does a suspended license stay on my record?
As we mentioned earlier, each state has its own laws regarding how long a suspension will remain on your driving record.
A driver's license suspension can remain on your record for anything from three to five years.
To find out how long your license suspension will remain in place, it is best to contact your local Department of Motor Vehicles (DMV).
They will be able to check your record and inform you when your suspension will be lifted.
Can auto insurance companies see if my driver's license is suspended?
Auto insurance companies will be able to see if your license has been suspended or revoked.
The Department of Motor Vehicles or the DMV in your state will notify you via mail of your license suspension.
In much the same way, your DMV will notify your insurance company electronically of your suspension—just as they would for a ticket or traffic violation.
What Is a Restricted License or Hardship License?
A hardship license is also known as a restricted license or a limited driving privilege. These terms all refer to the same thing.
This type of restricted driving license only allows you to drive under very specific circumstances. Some of these specified cases include:
Driving to work.
Driving to school.
Driving to a medical facility where you are receiving care.
Driving to a drug or alcohol treatment program.
Your hardship license will not restore all your driving privileges, as it usually comes with numerous conditions in addition to specifying when and where you can drive.
Some states may limit you as to how far you can drive, what routes you need to take, and what times you can drive.
Should I Maintain My Car Insurance Coverage after a License Suspension?
In most cases, it is a good idea to maintain your car insurance coverage, even if your license has been suspended. There are a few reasons for this and can include:
Insurance companies don't like gaps in coverage
A car insurance company will consider a gap in coverage as a red flag, because breaks in insurance are often associated with high-risk drivers.
As a high-risk driver with a lapse in your insurance, you will be seen as less financially responsible. Insurance companies may also interpret this as being less careful while driving.
Although your rates could increase if your license is suspended, they will become significantly more expensive should you have a gap in your coverage.
You will need an insurance policy to have your license reinstated
Before your license can be reinstated, you will need to have car insurance in place. You will likely also need to pay any outstanding fines and possibly complete a defensive driving course.
You could be eligible for a restricted or hardship license
A restricted or hardship license will allow you to drive to specific locations, as we mentioned above.
If you are granted a restricted license, you will still need car insurance in order to drive.
Your car loan or leasing company may need you to keep your car insured
If you have a loan on your vehicle, or you have your car on a lease, you will need to carry insurance so that your lender or leasing company can still protect their investment.
In the event that you do not have sufficient insurance coverage in place, your lender may purchase car insurance on your behalf and add the premium to your monthly car installment.
Insurers require a certain level of insurance coverage to make sure that, in the event of any damage to the vehicle, it can be repaired and maintain its value.
How Can I Get Car Insurance with a Suspended License?
Generally, if you have a suspended license, you will need to obtain a restricted license from your state's Department of Motor Vehicles. This will conditionally reinstate your driving license.
In some cases, either getting SR-22 insurance or FR-44 insurance—which will depend on the state you live in—may be the only way that you will be able to get car insurance coverage.
This will also be the only way that you can regain your driving privileges after your license has been suspended.
What is an SR-22 or FR-44?
Once they have received the notification of your license suspension, and you have been cleared to drive under certain circumstances, you may be required by your DMV to carry an SR-22 or FR-44 certificate.
An SR-22 is a form that is filed with your state to prove that you have car insurance that meets the minimum liability insurance coverages required by the law.
This is also known as a certificate of financial responsibility, SR-22 bond, or SR-22 form.
An SR-22 is not a type of insurance. Rather, it is an easily obtainable document that you can get from your local Department of Motor Vehicles.
Is an SR-22 and FR-44 the same thing?
The FR-44 certificate is only used in Florida and Virginia, but it is essentially similar to an SR-22.
In Virginia, an FR-44 will require you to carry double the minimum liability insurance limits as required by the state.
Key Point: What Is Minimum Liability Insurance Coverage?
Minimum liability insurance coverage is used to describe the insurance that you will need to cover any medical and legal fees if you are held responsible for injuries and damage to someone else's property after an accident.
This insurance includes two types of coverage: property damage liability coverage and bodily injury liability coverage.
Bodily injury liability coverage
If you are responsible for a car accident, bodily injury liability insurance (BI) pays for the medical costs of the people that are injured (excluding yourself).
This coverage will also help cover payment for legal defense in the event that you are sued for any damages.
Property damage liability coverage
Property damage liability coverage (PD) helps to cover the cost of repairs if you are at fault in an accident that damages another vehicle.
It will also cover you if you damage property such as a fence or building.
Liability insurance does not cover any damage to your own vehicle. For this, you will want to consider additional insurance coverage.
How do I get an SR-22 or FR-44?
If you need to get an SR-22 or FR-44 certificate, the best thing to do is to phone your insurance company first to request one.
Not all insurers will file these certificates on your behalf, but many insurance companies do.
If your insurance company does not file SR-22 or FR-44 certificates, you will need to switch your car insurance to a company that does.
If you do not currently have car insurance, you will need to get a policy in place so that you can file an SR-22 or FR-44.
To get the ball rolling, we recommend that you use our free quote generator to compare quotes from different insurance companies. Some of these companies will help with filing SR-22 and FR-44 certificates.
All that you need to do is head to the top of this page and enter your zip code. Our system will present you with a multitude of insurance options that you can choose from.
Not only will this help you find an insurance company that could help you with your SR-22 or FR-44, but it is also a way to get the cheapest car insurance possible.
What Happens If I Drive with a Suspended License?
The penalty for driving with a suspended license will vary from state to state.
If this is the first time your license is suspended, you will most likely face misdemeanor charges and a fine of up to $2,500. You could also face jail time of a year or longer, or your vehicle may be impounded.
Additional violations on your driving record could result in felony convictions with longer sentences and bigger fines.
What Happens to My Car While My Driver's License Is Suspended?
If your driver's license has been reinstated before your next policy renewal, you may be able to keep your car parked until your license is fully reinstated.
However, a long-term suspension is a little more challenging. Insurance companies tend to base the rates that they offer you on your driving record.
This means that if you don't have a license or at least an imminent reinstatement, you will likely be refused car insurance coverage.
Minimum liability coverage is necessary for all registered cars, with the exception of New Hampshire.
If you are still making payments on your car, your lender will need to maintain comprehensive and collision coverage active for the car as well.
If you are still making car payments, you may be able to find an insurance company that will allow you to designate another driver as the primary operator, in which case you can exclude yourself as the regular driver of the vehicle.
If you own the car outright, it is a good idea to park your car in a safe place and turn in your license plates to your local authority.
Can I Get Cheap Car Insurance with a Suspended License?
Getting cheap car insurance with a suspended license will require some research and effort, but the good news is that it can be done.
The most important strategy is to get as many auto insurance quotes as you can so that you can compare them and check what coverages are available for high-risk drivers.
Here are some options to help you get the cheapest coverage:
Compare insurance providers at renewal
It is always a good idea to compare providers when the time comes to renew your insurance policy.
If your driving license has been suspended, you will be identified as a high-risk driver—which means that your insurance premium will be higher. It is therefore a good idea to shop around.
To do this, you can simply head to the top of our page and enter your zip code to get dozens of cheap insurance quotes in an instant.
Personal app to improve driving
Although this won't help to reduce your insurance rates, these apps do help high-risk drivers to develop better driving skills by analyzing their driving habits.
These apps can be beneficial to any driver in the long run as they monitor your driving and help you maintain your competency on the road.
Insurance bundling
If you purchase two or more policies with the same insurance company, such as your car and homeowners insurance, there is a good chance that you will receive a discount.
Defensive driving course discounts
These courses are available throughout the U.S. and many insurers will offer a discount once you have successfully completed one.
Just make sure that the defensive driving course you choose is one that is recognized by your insurance company.
Which Car Insurance Companies Will Provide Me with Coverage If My Driver's License Is Suspended?
Not all auto insurance companies will offer you coverage if you have a revoked or suspended driver's license. Some of the companies that do, include:
Allstate.
Farmers.
GEICO.
MetLife.
Nationwide.
Progressive.
State Farm.
Travelers.
USAA.
Get Cheap Car Insurance Today with CheapInsurance.com
As we mentioned earlier, comparing auto insurance quotes is essential to make sure you get the best rate possible.
Finding a good insurer can be a time-consuming process. Fortunately, we are here to help you find the insurance coverage that you need—at the best price.
All you need to do is head to the top of this page and enter your zip code. You will find a wide selection of insurance quotes to choose from.
Once you have an idea of the auto insurance premiums that you could be paying, it will be time for you to contact the insurers that are offering you the cheapest rates to get a formal quote.
Getting car insurance should be quick, simple, and stress-free, and you deserve to get the best insurance rates possible.
At CheapInsurance.com, we've got you covered!