A Southeastern Treasure
Tampa is a gem in the state of Florida.
Once names by Forbes magazine as one of the best outdoor cities in America, it is full of wonder.
Not only is it a large city consisting of almost 400 thousand people, but it has great outdoor adventure as well.
Located on the western side of Florida, it butts up to the Gulf of Mexico.
It is apart of the greater Tampa Bay region making up nearly 4 million people.
Not only is it a great place for people to live but tourism is huge here.
Tampa has a zoo, an aquarium and a Busch Gardens which is an outdoor amusement park and gardens.
There is so much to do here, you won't want to leave!
There is a mix of old and new here. From the historic buildings to the innovative ones, there is truly an eclectic feel.
It is not a beach front city like much of Florida's larger towns, but it has an amazing appeal all by itself.
This city is also known for its biking culture. You can ride your bike nearly everywhere!
This not only saves on gas but is a great way to check out the town itself.
You can even take a helicopter tour of the city!
Great people, yummy food and an outdoor adventure that awaits you.
All of these reasons makes it easy to call Tampa home.
How do I get the very best insurance in Tampa?
For starters, getting the best insurance usually means talking to a broker.
Brokers are educated in all aspects of the insurance world and are dedicated to helping the consumer.
That's right, they don't work for the insurance company but for you!
You should learn more about the laws in the state of Florida. There are certain minimum requirements when it comes to insurance.
Asking for discounts is another part of getting the best deal on insurance.
Whether you commute in your car, or are looking for that perfect home to buy, insurance will help you immensely.
Knowing the facts about your town can be the best thing you ever did.
Let's take a look at some of the cheap insurance Tampa provides.
Insurance Requirements Tampa
Car Insurance
Car insurance in can be provided for Tampa residents for a very reasonable rate.
There are state requirements for having and driving a vehicle in the state of Florida.
You must also have a valid drivers license and registration to drive in this state.
Here are the minimum requirements for Tampa drivers:
Florida state is a "no-fault" state. This means that an individual's insurance company covers their losses regardless of fault.
Florida requires a minimum of $10,000 for Personal Injury Protection.
Florida also requires a minimum of $10,000 Property Damage Liability.
 Here is what you might want to feel fully covered:
Collision coverage which will pay for you and your own car in an accident. Even though Florida is a no-fault state, there may still be damages or medical expenses that need to be covered.
Comprehensive coverage will cover things such as theft and smaller damages not incurred in an accident.
Medical coverage for you and your passengers- Medical coverage can make a huge difference for your security and safety.
Towing and roadside assistance- You may not only need this for a crash, but if you break down. Roadside assistance can save you time and money.
Rental reimbursement- You could be covered or reimbursed for a rental car when you are involved in a crash.
Uninsured Motorist coverage- this will make sure that you are still covered even if someone without insurance hits you.
Get that cheap car insurance Tampa residents need.
You may qualify for discounts by bundling insurance with one company or being a good driver.
Raising your deductible could also lower your premium.
If you pay annually instead of monthly, your car insurance bill is sure to go down.
Have you seen our Cheap Car Insurance Tampa page?
Call us today and get your free quote within minutes.
You will want a knowledgable person on your side!
Motorcycle Insurance
The best thing about Florida is its relaxed laws on motorcycles.
There is no actual law saying that you need to obtain motorcycle insurance. However, there is a catch.
You must show that you can pay for damages if and when you are in an accident.
However, the person is still held accountable for any injuries or liabilities caused by a bike.
This leaves the motorcycle rider paying out of pocket for accidents and injuries.
You can show proof of this by:
Purchasing liability coverage from an insurance carrier licensed to do business in Florida. This is the most common way to establish financial responsibility for any vehicle.
Obtain a Financial Responsibility Certificate from the Bureau of Financial Responsibility after you:

Post a surety bond with a state-licensed company.
Deposit cash or securities with the Department of Highway Safety and Motor Vehicles (DHSMV).
When you talk to a broker about motorcycle insurance, also ask about getting fully covered.
This is what that looks like:
Bodily Injury Liability Limits: $30,000 per occurrence/$15,000 per person
Property Damage Liability Limits: $5,000 per occurrence
There are many other options available as well. Most of the time, the minimum coverage only covers the other party involved.
Collision coverage can help cover costs to you and your own bike.
Comprehensive coverage will cover theft and other types of damages to your bike.
Towing and roadside assistance are always a good idea in case you break down. You could be covered or reimbursed for this.
Uninsured Motorist coverage is a great idea. If you get into an accident with an uninsured rider or driver, your costs will still be covered.
Call today for your free quote on the cheap motorcycle insurance Tampa residents need.

Homeowners Insurance
Homeownership is a big deal! It means that you have worked hard for what your have and are taking the next step in life.
Maybe you are starting a family, or perhaps you are purchasing a rental property. Either way, you have rights.
Although homeowners insurance is not mandatory in the state of Florida, it might be essential to your protection.
Many times a mortgage company will want you to have home insurance.
This is so the house you have a loan out for has protection and can be paid for in full if something happens.
What is homeowners insurance and why do I need it?
Homeowners insurance is in place in case a disaster such as a fire occurs and your home is destroyed. You will need it insured to pay off the loan on the home and recover damages.
Credit can be an important rating factor when looking for homeowners insurance. The difference in cost between someone that has excellent credit versus poor credit is nearly half.
Homeowners insurance covers four basic types of insurance: structure, personal belongings, liability, and additional living expenses.
Homeowners insurance is a great way to have liability against accident that happen in your home. If you own a pool or a dog, you are more likely to be sued.
Make a list of all of your valuables in your home so you have a good estimate of what needs to be covered through insurance.
Some things that could be covered in your policy are:
Damage to your home, including permanent structures on your property—unless your policy specifically excludes the cause of the damage
Damage to personal property, meaning the items in your home that are not attached to the dwelling, due to causes outlined in your policy
Liability coverage for legal matters or accidents that occur on your property
Get ahold of a broker today and talk about your rights as a homeowner as well as ways you could save!
Get the cheap homeowners insurance Tampa owners need.
Life Insurance
Life insurance is the gift that gives even after you are gone.
If you do not have life insurance, you are putting the ones you love at risk.
Their financial stability could be rocky if you leave them nothing for funeral expenses or debts.
The cheap life insurance Tampa residents deserve means security and less mourning.
You could leave money for debts, mortgages, obligations as well as college funds and much more.
There are over 800 life insurance companies in the United States.
With this amount, you are most likely going to find the perfect policy to meet your needs.
Only 60% of all American have a life insurance policy in the works.
This means that there are a lot of families still out there who will be stuck paying for the deceased.
How much life insurance do I need?
This is something you can figure out with a broker and financial advisor.
Most of the time you will need at least ten times your annual income.
For instance, if you make 50 thousand dollars a year, then you will need a minimum of a 500 thousand dollar policy.
You can also add up all of your valuables and debts, times these by ten.
Life insurance is a contract. You sign up for a certain amount of life insurance.
The Insurance company takes in your premiums monthly. When you pass,  the company pays out what is called a "death benefit" to whoever you leave the money to.
The different between the premium that the insurance company has taken in over the years, and the death benefit, are their profits.
Click the link button below and get your free quote now.
Give the gift of peace when you are no longer around.

Health Insurance
Health insurance is something that everyone needs in the United States.
Rates for health coverage are based on your income.
The more money you happen to make, the more expensive your policy will be.
But the good news is that the cheap health insurance Tampa residents deserve is easy to find.
Talking to a broker will help. Let them find you a great doctor at a lower rate.
One way to get a lower premium is to raise your deductible.
Many people choose to do this so that they can pay less monthly.
You will have to pay for doctors visits by paying what is called a co-pay. This is usually only around $15.
What is healthcare?
In a traditional healthcare plan, the doctor is reimbursed for all or some of the patients visits by the healthcare insurance company. This gives the patient the freedom to choose their own doctor and plan. For this type of plan, there is a premium paid and usually a yearly deductible.
Through managed care policies, the insurance company must approve certain aspects of care for the patient.
The portion of the U.S. economy spent on healthcare is almost 20%.
Costs can vary wildly between policies. With our national network of Health Insurance Professionals we can help you find all the possible discounts available to you.
Health insurance is a contract between you and the health insurance company that states that they will pay a percentage of your medical bills. For example they might pay 80% of your medical expenses. Some employers pay 100%. In the state of Florida it is not mandatory for employers to provide health coverage to their employees.
Make the right choice by getting health insurance for you and your family!
Call one of our helpful representatives today and understand more about cheap health insurance tomorrow.
Renters Insurance
The fact that you don't own your home has nothing to do with the value you hold in it.
You have every right to have protection against burglary and theft.
As a renter, you also have the responsibility for the home you live in even if you don't own it.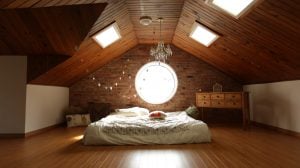 Not all landlords carry the best insurance policies.
A landlord's insurance policy may not cover theft and damages. You will want to have your own. Most landlord's insurance policies cover damages to the structure due to negligence. If you do not have renters insurance, you may have to pay out of pocket.
You will need your own insurance to make sure that you are covered.
Liability insurance is also very important. Getting the right insurance policy is a matter of asking the right questions
What will renters insurance cover?
For the most part renters insurance covers the following:
Theft- if someone comes into your home and steals any personal property
Fire or lightning damage- mother nature has a way of damaging property
Smoke damage- a small kitchen fire can cause a lot of damage, be covered.
Water damage- if there is any water damage to the house you are renting it could costs thousands to repair
Hail or windstorm damage- Live in a place with high winds? Be prepared.
Damage from falling objects- If a tree falls, it can cause some serious damage.
Personal property- Jewelry, furs, fine art, and the excess things in your house not covered by theft.
Dwelling- major property coverage that protects house and attached structures.
You can also get added coverage.
Making sure you have the best cheap renters insurance Tampa has to offer is important to you.
We at Cheap Insurance understand this.
SR22 Insurance
When you are at your lowest, SR22 insurance can help you get back on your feet.
Have you ever had a DUI or a revoked license? Are you in a bind and have been put on driving probation?
Now is the time to get an insurance broker and work out the details.
SR22 Insurance is a vehicle liability document required by the Department of Motor Vehicles for "high-risk" drivers.
It is a document issued by your insurance company showing proof that you are carrying the minimum amount of auto insurance required in your state.
For the state of Florida, not only is SR22 insurance the law, but you must attain it for three years.
This means paying for your insurance coverage as well.
Talk to a broker today and get back on your feet tomorrow!