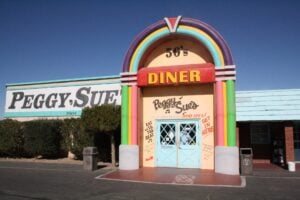 Crossroads Of Opportunity
Whether you're a California resident, or a Nevadan, you're probably familiar with Barstow. The city's location along a number of major highways makes it the ideal rest stop for travelers. Whether you're heading along I-15 on the way to Vegas to try your luck, or you're taking a road trip along historic Route 66, you've probably at least stopped for gas in this busy little town. Barstow, California has a long history for travelers, stretching all the way back to 1830 when it was a way-station for travelers heading down the Old Spanish Trail.
But don't let this fool you. Barstow has much more to offer than just fast food and gas. Throughout its long history, the city has been home to soldiers (a Marine Corps logistics base and the Fort Irwin Training Center are nearby), miners (Nevada was the go-to spot for silver mining in the 19th century), and railroad workers (the city was the site of some of the earliest railroad junctions).
More To Love In Barstow
Its location in the desert means that summers can get hot, averaging well over 100 degrees in July. But winter temperatures average in the low 30s. Most of the traffic is made up of travelers. But once you get past the highways, you'll find a bustling town with malls, museums, and a number of amenities. The city's top employers are the military and the railroad industry. Even though Barstow is along the road to Las Vegas, the city attracts its own share of tourists.
NASA has their Deep Space Communications Complex nearby, for people interested in astronomy (or UFO watchers). The lava tubes outside town attract cavers and spelunkers. And the area's diverse landscape brings thousands of hikers, photographers, and campers who enjoy the beautiful landscape. If you're a history buff you might enjoy exploring the Calico Ghost Town, the Route 66 museum, the Western America Railroad Museum, or the Desert Discovery Center. And if you're a film buff, you'll be pleased to know that at least a dozen films have been shot in or around Barstow. This includes Broken Arrow, Erin Brockovich, and Gattaca.
A Great Place To Live
The city saw its first population boom in the '60s, when it doubled in size from around 6,000 residents to over 12,000, due in part to its convenient location on Route 66, one of the nation's most famous highways. Since the 1980s the population has stayed around 20,000, which keeps the city small but healthy. Barstow is an important part of San Bernardino County's economy and attracts a number of retirees each year due to its low cost of living, dry weather, and proximity to various tourist destinations. RVs and campers are a common sight, as are motorcycles and hot rods. Next time you're planning a road trip, make some time to stop and enjoy the town instead of just passing through. You might be surprised by how much Barstow has to offer.
Get your cheap insurance in Barstow now and save! Everyone needs insurance,  but few know their options. Here is what you can expect.
Insurance Requirements In Barstow
Car Insurance
The best place to drive your car is out on the open desert roads. Barstow has a history of classic cars and car mania. If you live in Barstow, you know what I am talking about. Everyone deserves to have a great insurance policy when driving. Making sure you attain the cheap car insurance in Barstow means knowing your rights. Talking with a representative from Cheap Insurance will only help your chances of attaining great rates for the car you love.
There is a minimum amount of insurance that you must have in California:
Bodily Injury Liability Limits: $30,000 per occurrence/ $15,000 per person
Property Damage Liability Limits: $5,000 per occurrence
These cheap car insurance options will only protect the other party involved in a crash.
Don't forget to ask about these discounts:
Discounts for safety courses taken- taking a safety course can help your premiums go down because it proves that you are a safe driver.
Marital discounts
Good driver discounts- having a driving record which shows safe driving and responsible skills will only help you when shopping for insurance.
Multi-car discounts- Not only having multiple cars can help, but the types of cars your family drives could save you.
Multi-policy discounts- You may want to consider getting homeowners insurance, motorcycle insurance, car insurance, SR22 insurance and much more from the same insurance company.
Make sure you have the cheap insurance quotes in Barstow because you never know what lies ahead. Be prepared for damages in an accident as well as theft.
Homeowners Insurance
Barstow is one of the remaining parts of California where real estate is affordable. Buying in Barstow means being close to the things you love. Not far from Los Angeles, you can visit the city easily. Being one with nature comes with the territory when living in Barstow. You are close to the long stretches of desert reaching far beyond the horizon. A quick day trip to Las Vegas is also possible when you live here. And if you do end up settling in this quiet town, you will want the best protection for your home you can find. Don't settle for anything less than full coverage on the place you and your family call home.
Here is what could be covered in your homeowners policy:
Damage to your home, including permanent structures on your property—unless your policy specifically excludes the cause of the damage
Damage to personal property, meaning the items in your home that are not attached to the dwelling, due to causes outlined in your policy
Liability coverage for legal matters or accidents that occur on your property
Loss of use, which allows you to maintain your lifestyle at another residence while your home is being repaired without incurring additional costs
Limited coverage for items such as stolen jewelry—the amount of coverage varies depending upon state of residence, and you always have the option to increase this coverage.
Additional coverage available for more valuable items (jewelry, fur, silverware, etc.). If coverage above the limited coverage amount is required, a "rider" should be purchased. This coverage offers a broader range of perils.
Make sure you have the cheap insurance Barstow homeowners deserve. Click on the link button below for your free, instant online quote.
Renters Insurance
Owning a home isn't for everyone. Maybe you aren't ready to take the leap into home ownership. Or perhaps you don't want to be tied down with a mortgage. Either way, renting is always a great option.  The place you and your family live is your home and you love it either way. Make sure your assets are protected by carrying a great renters insurance policy. Your landlord is not responsible for a theft taking place in the rental. They are also not required to cover you with their liability insurance. You might want to take a minute and sign up for a cheap renters insurance policy now with Cheap Insurance. You could be covered for as little as $20 a month.
Make sure you are covered for these things:
Theft- if someone comes into your home and steals any personal property
Fire or lightning damage- mother nature has a way of damaging property
Smoke damage- a small kitchen fire can cause a lot of damage, be covered.
Water damage- if there is any water damage to the house you are renting it could costs thousands to repair
Hail or windstorm damage- Live in a place with high winds? Be prepared.
Damage from falling objects- If a tree falls, it can cause some serious damage.
Personal property- Jewelry, furs, fine art, and the excess things in your house not covered by theft.
Dwelling- major property coverage that protects house and attached structures.
Liability coverage-If someone is injured in your house, they could sue. Liability is a good idea.
Medical payments to others- if someone is injured and needs to have medical care.
Loss of use- which means that you will still be covered if the house you live in needs repairs from fire or other damages. This coverage helps with additional living expenses for you and your family.
Motorcycle Insurance
What better place to ride your bike than on the long stretches of highway that embrace Barstow? Many people use Route 66 and the Barstow area for their two wheeled adventures. Taking a trip through Barstow on your way to Las Vegas? Perhaps you live in Barstow and ride the desert landscape often. Either way, when you ride on two wheels instead of drive on four, you put yourself at risk. Accidents happen, and you will want to be covered. It is not only your responsibility to cover other peoples damages cause in an accident, but your own. There is a minimum amount of motorcycle insurance you need to ride in the state of California. Why not get full coverage and feel even safer out on the road?
Here is an example of the minimum coverage needed to ride in the state of California:
Bodily Injury Liability Limits: $30,000 per occurrence/$15,000 per person
Property Damage Liability Limits: $5,000 per occurrence
You may want more:
Collision coverage can help cover costs to you and your own bike.
Comprehensive coverage will cover theft and other types of damages to your bike.
Towing and roadside assistance are always a good idea in case you break down. You could be covered or reimbursed for this.
Uninsured Motorist coverage is a great idea. If you get into an accident with an uninsured rider or driver, your costs will still be covered.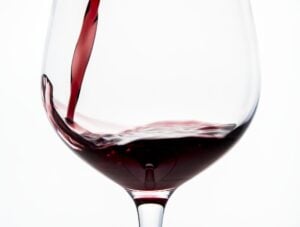 SR22 Insurance
If you are looking into purchasing SR22 insurance, it probably means you are in a bind. Maybe you have gotten a DUI from drunk driving. Perhaps you have had your license revoked from driving without insurance or overdue parking tickets. There are multiple ways that someone might end up in your situation. If you do have a revoked license and you need help getting back on your feet, talk with Cheap Insurance. We can find you a great policy and work with you and the DMV to get SR22 insurance. You will need to obtain this kind of insurance for at least three years. It is a long journey back into the drivers seat. But the state of California wants you to succeed in a safe way.
What is SR22 Insurance?
SR22 Insurance is a vehicle liability document required by the Department of Motor Vehicles for "high-risk" drivers. It is a document issued by your insurance company showing proof that you are carrying the minimum amount of auto insurance required in your state. SR literally stands for "safety responsibility". The first thing you need to do is contact your car insurance company. In most states there is a $15 to $25 fee to file the SR22. To obtain an SR22 filing, you must purchase minimum liability coverage on all vehicles registered to you, whether they are operational or non-operational. For those who do not own a vehicle, "non-owners" liability coverage is required.
Get the insurance you deserve today by clicking on the link button below.
Health Insurance
Everyone needs great health insurance. You might eat the right kinds of food and move your body daily. These are all great signs that you are living a healthy lifestyle. But when you need more advanced care or are looking to get pregnant, you will need a trustworthy doctor. Every person deserves to have the cheapest health coverage they can attain. Health insurance is mandatory in the state of California. This means that you must have it or you will be penalized. Rates for health care costs are based on your annual income. This means that if you make less money, you will pay less for health care. Sometimes your health insurance is covered by your employer. This is a great. But many California residents have to pay out of pocket to see a doctor.
How Does Health Insurance Work?
Health insurance is an insurance that pays for all or some of a persons healthcare bills. These plans range from group health plans, individual health plans, worker's compensation, and government health plans.
Healthcare costs include: doctors visits, hospital stays, surgery, procedures, home care and other treatments.
To qualify for government healthcare, one must meet a financial criteria.
Costs can vary wildly between policies. With our national network of Health Insurance Professionals we can help you find all the possible discounts available to you.
Life Insurance
Life insurance is protection for those you love and leave behind. When you die, you will want to have a beneficiary there to distribute the money you leave behind. This money could be used to pay for funeral expenses, pay off debts or help someone get into college. Many people think it is a frivolous type of insurance coverage. But the truth is that we never know what is going to happen. You will want to be prepared. Understand what types of life insurance plans there are available to you. You could have a great coverage for as much as $50 a month. Look towards the future and the comforts of your loved ones. If you have people who depend on you, you will want life insurance.