Have questions about SR22 in California? Click or Call to speak to an agent: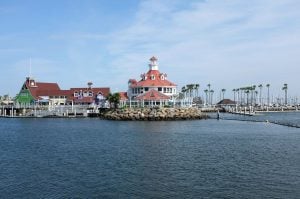 In 2014 there were 9,967 alcohol related fatalities, and most of them were the person driving the car. Driving under the influence is a serious offense in California, and it is important to know all the facts if you have a DUI arrest. There were 1,356 DUI arrests in Los Angeles county in 2014, which results in suspended licenses and the need for SR22 insurance. The SR22 is used by the California DMV (Department of Motor Vehicles) to verify that problem drivers are maintaining the minimum insurance required by the law. It can be expensive and confusing, so it is very important to search for all the options for cheap SR22 insurance Long Beach has available. The SR22 insurance must be maintained for three years, which means it may be a good time to use public transportation and avoid having to drive altogether.  Long Beach Transit operates the Passport shuttle, Aquabus, and Aqualink. The service is provided by Long Beach Public Transportation Company.
About Cheap SR22 Insurance Long Beach
Anyone who gets a DUI is considered high risk, and are required to file for an SR22 with a state licensed auto insurance company.  SR22 insurance in California is referred to as a certificate of financial responsibility. An SR22 proves that the driver has the minimum liability coverage required. Then the insurance company will send the information to the DMV, who will monitor the drivers insurance and driving status. It is the drivers responsibility to make sure the fees are paid and his/her driving record remains clear of any more infractions. This must be maintained for 3 years and then the suspension may be lifted. The best way to keep a clean driving record is to be a safe driver. Be attentive and drive responsibly, always wear your seat-belts, and always leave plenty of time to get to where you are going. It is also a requirement to enroll in a DUI course and complete it. There are different courses based on the seriousness of the DIU conviction, and any previous driving penalties. The DMV has all the information you need on the state's Department of Health Care Services
DUI programs
, as well as the most
commonly asked questions
.