Have questions about SR22 in California? Click or Call to speak to an agent: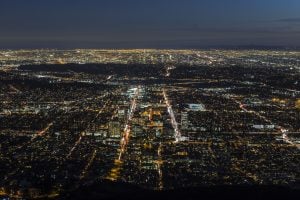 Glendale is the third largest city in Los Angeles County, and the 23rd-largest city in California. It is located about 8 miles north of downtown Los Angeles and is just as busy as L.A. too. Because of LA County's heavy policy presence, there are dozens of reasons you might find your license suspended. When this happens the most important thing to do is find out all the options for cheap SR22 insurance Glendale has available.
What is an SR22?
This is an endorsement to your auto policy that allows the DMV to keep track of your policy status. You can get the form from your insurance company, then they will notify the DMV if your policy cancels, lapses, or non-renews in the next 3 years. If your coverage is not reinstated or canceled, the DMV will usually revoke your driving privileges, and you will have to start the whole process over again.
Do you need car insurance to get an SR22?
SR22's are usually attached your auto policy, yes. However, if you don't have a car to insure you can ask your insurance agent for a "non-owner's" policy. These are usually cheaper and will cover you to drive any car that's not registered to you or available for regular use.
Is this going to be expensive?
That depends. The filing itself is usually a one-time fee of $25, but depending on what's on your driving record, your rates can go up a lot. Major violations and license suspension remove the Good Driver Discount automatically. That amounts to around a %30 increase in premium over three years. Major violations count for 2 points, and some of them stay on your record for 10 years! However, some companies will only rate them as 1 point violations after three, and may even forgive them completely after a certain period of time.