Start My Quote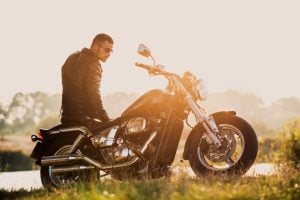 Culver City is centrally located in Los Angeles County on the Westside near Santa Monica, Beverly Hills, and Los Angeles International Airport. The city is close to the merge of two of the county's busiest freeways, the I-10 and theI-405. Culver City has been a center for motion picture production since the 1920s. Metro-Goldwyn-Mayer studios, the Hughes Aircraft Company, National Public Radio West, and Sony Pictures Entertainment, all have headquarters in the city. Hughes Aircraft built the "Spruce Goose" here in 1941. Sony Pictures Entertainment is Culver City's largest employer. The cost of living in Culver City is 23% higher than the California average, and 68% higher than the national average. The overall crime rate in Culver City is 82% higher than the national average, and in 2014 there were 41 fatal motorcycle collisions. This makes it especially important to understand all the options for cheap motorcycle insurance Culver City has available, as well as any discounts you may qualify for.
Nearby Points Of Interest
The Culver Hotel is a 1924 landmark pie-slice-shaped hotel located in the downtown area. It was formerly owned by John Wayne, and has housed many stars including Clark Gable, Greta Garbo, Joan Crawford, Red Skelton, Buster Keaton and Ronald Reagan. The Sony Pictures Studios houses the film studios, Columbia Pictures, TriStar Pictures, and Screen Gems. and  is open to the public for daily studio tours. Downtown Culver City has a large collection of outdoor cafes, unique shops and galleries opening onto tree-lined walking boulevards. The Baldwin Hills Scenic Overlook is a 511-foot peak with spectacular views of the Los Angeles Basin, Pacific Ocean and surrounding mountains. The Museum of Jurassic Technology for its collection of bizarre but fascinating exhibits including artifacts, trinkets, holograms and taxidermy.
Cheap Motorcycle Insurance Culver City Requirements

This is the minimum liability coverage required by the state of California, and remember that liability motorcycle insurance will not cover your own injuries or property damage. If you own a motorcycle in the Golden State, you've made an investment you want to protect, so consider adding to these basic requirements.
$15,000 for injury/death to one person
$30,000 for total injury/death if multiple people are hurt in the accident.
$5,000 for damage to property
The state requires all operators and their passengers to wear an approved safety helmet at all times, regardless of whether you ride a motorcycle, a motor-driven cycle, a motorized bicycle or a motorized scooter.
Call Cheap Insurance today for an instant, no-obligation quote
for your motorcycle insurance policy: (800) 486-1866