Everything You Should Know About Regaining Your License And Your Life
The hard facts are this: drunk driving leads to deaths.
If you have ever taken a detour to the bar before heading home, you are risking everything.
Having a revoked license isn't always caused by getting a DUI.
But statistically this happens quite a lot.
California has a high drunk driving risk, because of the population and how congested the roads are.
California also has some of the strictest laws when it comes to regaining your license and rights to driving after getting a DUI.
There are multiple reasons for getting your cheap SR22 insurance, but one of them is because you may have been drinking and driving.
Now you need help getting back on the road.
Maybe you need to work, or help out with the family dynamics.
Most of the time, a one time offender has no problem making this happen.
But the more and more you offend, whether it be getting a DUI or not paying traffic fines, the harder it is to retain that life you once had.
Hopefully you are the kind of driver who never has to think about cheap SR22 insurance.
But if you are, you should know all of the facts surrounding this law and how it works.
Let's find out now, together.
What is SR22 Insurance?
This is the biggest and most frequently asked questions.
Most people don't know about SR22 insurance.
And the fact that it really isn't insurance at all, but a document.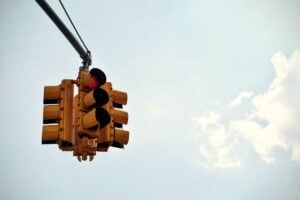 So how do we define SR22 insurance?
SR22 Insurance is a vehicle liability document required by the Department of Motor Vehicles for "high-risk" drivers. It is a document issued by your insurance company showing proof that you are carrying the minimum amount of auto insurance required in your state.
SR literally stands for "safety responsibility" so that gives you an idea of how literal the laws of California can be.
An SR22 filing is issued by your insurance company to serve as a guarantee to the Department of Motor Vehicles that you have secured the minimum liability coverage required by state law. SR22 coverage is added to your existing auto insurance policy. Your insurance company files the form electronically with the Department of Motor Vehicles. It's that simple!
But really, the SR22 filing is the simplest part of getting a DUI.
There are a ton of fees and possible jail time depending on the severity of the crime.
We use the word "crime" which might sounds harsh, but it is s crime.
We as Americans don't realize the impact that drunk driving has on the automobile death toll.
When Will I need SR22 Insurance?
SR22 documentation is "proof of financial responsibility" for drivers who have had their licenses
revoked or suspended for any number of reasons, including:
DUIs. Driving or riding a motorcycle under the influence of alcohol. Your blood alcohol level must be .08% or higher. There are current laws in process in the state of California which will change this to .04% alcohol or higher. That is no joke! California law makers are serious about cracking down on this problem.
Excessive violations within a certain time frame. If you have had multiple parking violations when it comes to your car and driving, you could have your license taken from you.
Driving without insurance. This is the biggest risk one could take. When you drive without insurance you are not only putting yourself at risk but others out on the road. When you do not have insurance but are the cause of an accident, you leave the other party stranded. They must then pay for their own damages out of pocket. Unless one carries Uninsured Motorist coverage, this could be devastating to a driver.
Outstanding traffic or parking fines. Paying late or never paying on tickets given, can be a huge detriment to your driving record. Pay your fines on time and go to traffic school to get those violations off of your record.
At-fault accidents while uninsured. This is similar to the above statement. When you are uninsured and cause an accident you are taking a huge legal risk. You could get into huge trouble for this. Not only could your license be revoked, but you could face jail time.
Reckless driving. Any sort of driving that puts others at risk of being injured or killed is a huge violation. This could include, swerving lanes, speeding or cutting off those on the road.

What Do I Do To Attain SR22 Insurance?
Contact your insurance company and tell them about your situation. They will file your paperwork electronically. It will cost you around $25 to file this with your insurance company. If you do not yet have an insurance company, contact an insurance broker who can hook you up with the best possible rates.
To obtain an SR22 filing, you must purchase minimum liability coverage on all vehicles registered to you, whether they are operational or non-operational. For those who do not own a vehicle, "non-owners" liability coverage is required.
You must obtain your filing for a minimum of three years. Do not lapse on this either, or your whole policy and filing will have to start over.
You must also keep your insurance active. Whether you drive or not, your insurance must stay active.
I tis important that you keep your driving record clean. If your insurance lapses, or you get another driving violation, your license will be suspended and you will have to begin the process over again.
The DMV determines when and if your driver's license may be reinstated. DMV fees, typically a $10 reinstatement fee, are required to reactivate your driver's license. In addition, any parking or moving violation judgments or fines will need to be resolved before reinstatement as well.
What Sort Of Car Insurance Should I Have Along With SR22?
The state of California has a minimum amount of insurance requirement for all drivers.
If your car is paid for and you have no outstanding balance on your loan, you are fine with just purchasing the minimum amount.
You must have your title signed over to you.
If you have a loan out on your car or lease a vehicle, you will need full coverage.
Every state is a little different, but California is very clear on what regulations you must follow.
There are state minimum requirements.
For example, the California state minimum requirement for auto insurance is as follows:
Bodily Injury Liability Limits: $30,000 per occurrence/ $15,000 per person
Property Damage Liability Limits: $5,000 per occurrence
The above minimum requirements only cover the other party involved if you are in an accident.
Most likely, if you have had some trouble with the law and are now needing auto insurance, you should probably obtain full coverage.
Here are the other options for full coverage:
Collision coverage will cover you and your car in case of an accident. This means that your own damages will be paid for. Without this coverage, you will be paying out of pocket.
Comprehensive coverage will cover theft and other types of damages such as small dings from shopping carts.
Uninsured Motorist coverage will still cover you even if the other party fails to have insurance. Driving without insurance is against the law in California but almost 20% of all drivers still do this.
Towing and Roadside Assistance are great option when searching for insurance. This could covered tows as well as battery jump starts and emergency key entry. You can even get car rental reimbursement when your car needs to be towed.
Glass coverage is an added coverage for any broken glass on your car. This is a great feature to have when driving long distances in California. There are a lot of cars and trucks on the road and damaged or shattered glass is very prevalent.
Drunk Driving Statistics For The State Of California
From the year 2003 to 2012, there were over ten thousand people killed due to crashes involving drunk driving in California alone.
Most of these crashes happen in the ages between 24 and 31 years old. And most of them are involving a male driver. There is a 3 to one change that a man will drive drunk compared to a woman.
Almost 2% of Californians report that they drive after they have been drinking.
Even though there are strict laws about not drinking until the age of 21 and not driving a vehicle if your blood alcohol levels are above .08%, people do it all of the time.
In 2011 the number of DUI arrests were 180 thousand. That is 180,000 people who were pulled over for indications of being drunk and then being arrested because they were driving over the legal limit. Even knowing the laws that are in place, that is a lot of people!
More information…
About 63% of all car accident deaths are caused by drunk drivers. That is a large percentage. You are more likely to be hit by a drunk driver than to swerve and crash due to weather.
In the past five years, the rate of DUI arrests has dropped significantly due to advocacy groups and the taboo that California society puts on this crime.
Most of the DUI arrests are one time offenders. In 2014 there were still 9,000 fourth offenders out there on the road. That means that 9 thousand civilians chose to drive drunk even after multiple DUI offenses.
The worst time of the year for drunk driving is during the Holiday season. The night before Thanksgiving is a terrible time on the road. This is known as "Wasted Wednesday", and can be quote dangerous for drivers. Another Holiday is New Years Eve, where drinking is prevalent. There are many DUI check stops, but this does not deter people from having a good time and drinking in abundance.

What Will Happen To Me If I Get Pulled Over For Drunk Driving?
For your first DUI offense, most states will misdemeanor and fine you up to $2,600. You will also have your license revoked or could spend 6 months in county jail. You may also have to pay fees for a lawyer which could range in the thousands.
For a blood alcohol level of .15% or higher you could be charged with ten months in jail and have your car taken away.
Even though you will only need to attain SR22 insurance for three years, your DUI will stay on your record for 7 years. That is a long time! During this time, you can show yourresponsibility by taking driver safety courses and pay off any remaining fines.
There must be probably cause to stop and detain a person in order to arrest them for a DUI. There are ways to fight a DUI. Most likely they will not work because the blood alcohol content in your body speaks for itself.
You could have a 48 hour jail sentence or a 90 day license restriction which allows you to drive to and from work only.
You could be charged to take a 90 day treatment program which costs $500. If your blood alcohol level was over .20%, you will need to take this program for nine months. You must complete this program if you ever want to drive again.
More Facts About Drunk Driving
Almost all first time offenders are put on a probation for at least 3-5 years. This is where SR22 forms and insurance comes in.
For a second offense, you will have to serve a 96 hour jail sentence plus the original 48 hours. You could be in jail for up to ten days.
You will then be ordered to serve an 18 month to 30 month treatment program in the state of California. This program costs $1,800 and you must attend if you ever want to drive a car again in this state.
Installation of an "interlock" device on all vehicles you own . This will mean you cannot drive your car unless your breathalyzer says you are below the legal limit.
A third or fourth DUI offense is taken much more seriously and could cause you to stay in jail for up to six months. You will also incur fines and possibly never sit behind the wheel again.
Need Cheap SR22 Insurance Now?
If you are in a situation where you need help with an SR22 filing, simply call a broker and find out your requirements.
They will be able to tell you which insurance company could save you money.
You may not believe it, but there are ways to still save on your car insurance during this time.
There are driver safety classes you can take.
Insurance companies also take into consideration your age, where you live, your credit and how many prior offenses you have.
There is still light at the end of the tunnel, you just need to know where to go for the best SR22 insurance.
Know that your insurance costs will be directly affected by what kind of car you have and whether or not you have a loan out on the vehicle.
If you plan on NOT driving during this probation period, ask your broker what this means. You still need to carry a certain amount of insurance, but it is different.
Know that SR22 insurance is the first step in a long process of getting you back out on the road.