A Cheap Insurance Guide For Your Best Possible Life
It isn't easy in this day and age. We spend years going to school to get educated in a field which we have no guarantee will be there waiting for us.
It seems our culture is more occupied with credit scores than our savings accounts.
We are always asking the questions"what is best for me?".
Luckily, there are still some tried and true ways to save money no matter what your financial situation.
"Life hacks" just means being smarter.
Have you ever heard the term "work smarter not harder"?
You deserve to have your money working for you and not against you.
This may not always mean taking the cheapest way out.
This means taking the smartest route and the best route for you specifically.
Every life situation is different.
Here you can learn how to hack your cheap insurance.
The best ways to save on cheap insurance that will bring your family protection.
If life were a football game, insurance would be your offensive line.
And you are the quarter back!
Never quit on yourself, you are far too important.
How Does Insurance Work Anyway?
To better understand how to save the most money on your insurance, you should know how it works and what it does.
Insurance is a product which you, the consumer, purchase from an agent.
This product protects you up to a certain amount of money, depending on what policies and premiums you choose.
Usually the more you spend on an insurance policy, the more it will protect you.
But this is where it all goes wrong.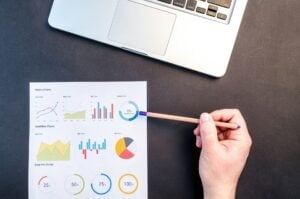 You don't have to spend a lot on your insurance policy for it to work for you.
People save hundreds and even thousands of dollars annually on their insurance by being smart about how they buy.
 Important Definitions:
Agent: A person who sells insurance policies and is licensed to do so.
Broker: A person who compares and finds insurance policies for a consumer. They do not represent a particular insurance company but rather the consumer.
Insurance: (noun)
a practice or arrangement by which a company or government agency provides a guarantee of compensation for specified loss, damage, illness, or death in return for payment of a premium.

a thing providing protection against a possible eventuality.

Insurance Statistics
For you to best understand the real purpose of insurance and how to get the best cheap insurance, you should know the statistics and facts.
There are still almost 30 million people in the United States that do not have insurance. Why should this affect you? Because when you are in an auto accident and hit by someone who does not carry insurance, you bear the burden. Unless you choose to have Uninsured Motorist coverage from your insurance agency, you will be left with all of the bills. Yes, you can sue, but more likely than not the person(s) not carrying insurance will not be able to pay.
There are almost 28 million people in the United States that still do not have health insurance. You may be one of them. Remember that along with Federal funding, your state will have funding as well. Go get that needed cheap health insurance. 
Health insurance is one of the easiest insurances to purchase. You can have very reasonable rates too. Health insurance is an insurance that pays for all or some of a persons healthcare bills. These plans range from group health plans, individual health plans, worker's compensation, and government health plans.
When it comes to car insurance, every state is different and requires different things. For example, most states require you to have liability insurance. But not all states require you to carry SR22 insurance after a DUI.

More Facts and Statistics
In 2016 the Insurance Institute calculated that the net premiums written for insurance in the United States was about 1.1 trillion dollars.
There are almost 6 thousand different insurance companies out there to choose from based on a 2016 statistics from the Insurance Institute.
The Insurance industry and insurance companies specifically make up 507 billion dollars of the US gross product.
The United States insurance industry employs nearly 3 million people.
The number one writer for insurance policies in the US is the company called State Farm. They are also one of the oldest.
Car insurance can range from $500 a year to up to $35,000 a year. This is a huge difference and why doing your homework and matching up with the right agency for you is key.
The Ways You Can Save
Now that you have a pretty good picture of what insurance is and how it works in the U.S., it is time to shop.
But before you start calling around, read up on what discounts you could apply for.
There are hundreds of ways to save on insurance. And not just car insurance.
There is something to be said about doing ones research.
Whether it is reading blogs or asking friends and family, you don't want to get stuck paying hundreds of dollars more for insurance, when you could be paying less.
Bundle
One of the easiest things you as the consumer can do is bundle your insurance.
You have health insurance right?
Bundle that with your car insurance if your company allows it. And if they don't, ask a broker to find you an insurance agency that will.
Typically bundling will save you about 10% on your insurance. The more you bundle, the happier your insurance agency will be.
This proves that you are a loyal customer, and they want to reward you for this. Think of it as a way to make your billing easier as well.
Wouldn't you rather get one bill for all of your insurance?
You may be thinking that this sounds like putting all of your eggs in one basket. And yes, this is true. But don't be worried!
This is guaranteed to save you a few bills in the end.
Pay Annually
You most likely get a bill for your auto or home insurance every month. Maybe your homeowners insurance is rolled into your mortgage.
Either way, you pay 12 times a year. If you choose to pay annually or bi-annually you will again be dropping your rates.
Car insurance companies could take off over one hundred dollars a year by sending out two bills instead of 12.
If you have the cash flow, paying a one time fee for all of your insurance will significantly change your rates.
Add bundling and an annual payment, and you will see your bill drop even further.
Discounts
Don't be afraid to ask for discounts. More often than not, you will qualify for one.
Here are a list of a few types of discounts you could be missing out on:
Age-based discounts: your age could affect your premium. Until you reach about 25 years old, you are considered a "risky driver". You might have a good driving record, but this really doesn't matter in the eyes of an insurance agency until you hit 25.  Insurance companies consider teen drivers the most "at risk" to get into an accident.  This makes sense because teens are new to driving. However, when you reach 25 you should see your premiums go down. 25 is the marker to look for, and if you are over 25 know that your premium should continue to drop every year as long as you keep a clean record.
Safe driver discounts: you may want to keep a good driving record so you aren't paying out of your wallet more than you should. If you are considered a "high-risk" driver already, there are some things you can do! Take a drivers safety course. Showing your insurance company that you are safe is one of the easiest ways to save. Don't drink and drive! If you have a DUI already, you really need to take a drivers safety course. This will show you are trying to improve as a driver.
Marital status and gender can also be factors. You could get a discount for being married. Why? Statistically, married couples are more likely to drive safely.

More discounts…
Living in a low-crime area. If you live in a safe zip code, you will save. The more crime in your neighborhood, the more likely your car will be broken into. The chances of you being hit or being hit by an uninsured motorist will also be higher.
Are you part of an association like Veterans of America or the AAA? Maybe you are an alumni member of a college or work for your State or City government. Check in with your broker about these types of discounts. They could really add up.
Multiple vehicle discounts just makes sense. Bundle your cars together and save.
Keep your mileage low. If you drive less you usually pay less. Some companies even have mileage-rated insurance plans, where you can be billed according to your mileage and driving habits.
Military members will save big. In fact, there are specific insurance agencies out there just for military, active or not.
Safety features on your car: the more safety features you have in your car such as anti-lock brakes, the more you could save. Safety discounts mean a lot to an insurance agency. Check your cars manual and safety rating today!
Terms That May Help You
Here are a few words from the wise that may help you with your insurance research.
Anti Theft Device: Any deterrent that prevents theft of property such as a car alarm.
Broker: A person who compares and finds insurance policies for a consumer. They do not represent a particular insurance company but rather the consumer.
Bundling: Coverage that includes multiple policies such as home and auto which when combined can save the consumer premium costs.
Competitive replacement parts: When replacing damaged parts from an accident these parts may be used versus the standard manufactured parts from the factory of origin.
Collision Coverage: Coverage for physical damages caused by an accident with another car or object.
Credit Risk: A person or entity which has a higher chance of default on policy premiums.
Driving Record: A detailed account of an individual's driving violations.
More Terms…
Full Coverage: Covers liability, collision and comprehensive on a specific vehicle. Most financed vehicles are required to carry full coverage.
Lapse: A period of no coverage such as periods of non-payment or between policy effective dates.
Motor Vehicle Report: A detailed accounting of a driver's driving history and citations.
Passive Alarm: An alarm that is activated automatically and emits a warning sound. It also disables the vehicle until disarmed.
Premium: The cost of the policy that must be paid in order to be covered.
Salvage: When a vehicle is considered a total loss and unrepairable.
Uninsured/Underinsured Coverage: Coverage for when an accident is caused by someone who does not have enough coverage to cover your loss or has no insurance coverage at all.
Know Your Company, Know Your Agent
One tip that you may have already thought of is to know what companies you are dealing with.
Getting cheap insurance with just anyone is not a smart idea. You should be working with a reputable company who has been established for a while.
A broker can be very helpful in this area. They are trained to serve you and not the insurance agency.
Sit down with a broker so they can best provide you with the information that serves you well. There is nothing worse than dealing with a company that lacks support.
You should be looking for a company that has 24/7 customer support. If you are in an emergency situation and need to get ahold of someone, you should be able to.

Have Peace Of Mind
If you are constantly thinking about how your insurance agency might fail you, or have had a bad experience in the past, make a change.
There are many qualified people out there who not only save you money, but pair you with the right company.
Having peace of mind is very important. You probably spend a pretty penny on your insurance costs!
Own a home? You need homeowners insurance.
Own a car? You need car insurance
Have a family? You need health insurance
There is no getting around it, you must have the protection you and your family deserve.
Here is a list of the top insurance companies in the United States:
State Farm- has been around forever and has capital to back just about any situation
Geico- has great customer service and low rates
All-State- offers a wide range of policy options
Progressive- 24/7 service and low rates
USAA- for military members and their families
Liberty Mutual- has great shopping satisfaction and a lot of options on their policies
Mercury Insurance- low rates and high satisfaction ratings
Farmers Insurance- a large company that is well-established
The best way to go about this process is by calling an insurance broker who can work for you.
Talking directly to an agent who works for the insurance company may be bias.
Have someone who is on your side.
Contact this agency for more support!
[vifblike]