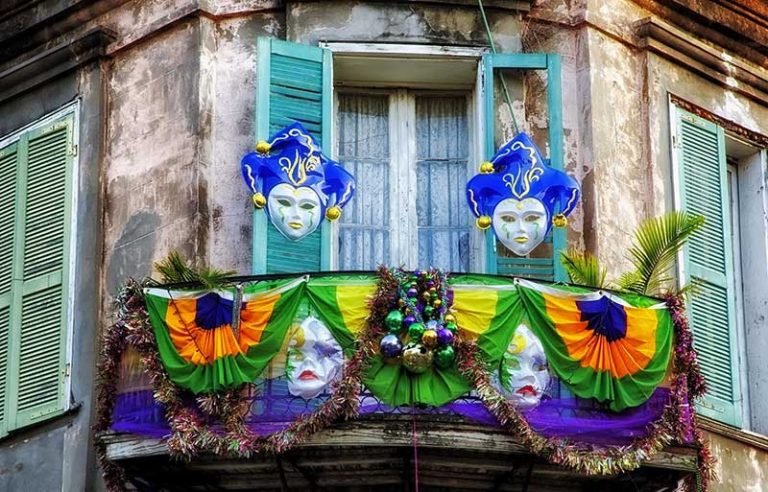 Hopefully, this article will provide you with all the answers you need when you're looking for 
cheap SR-22 insurance
 in Louisiana. Whether you're driving on Interstate 10—a primary route serving Lake Charles, Lafayette, Baton Rouge, New Orleans, and Slidell—or any other busy road in Louisiana, the traffic density can affect your ability to drive safely. In order to arrive at your destination safe and sound, remember to:
Obey speed limits so that you can brake suddenly if need be.
Maintain a safe distance from other vehicles.
Put your phone on silent, since distracted driving accounts for thousands of fatalities each year.
If you are driving in Louisiana, you may be wondering if it's necessary to have SR-22 insurance in addition to auto insurance. Fortunately, Louisiana SR-22 insurance is only a requirement for high-risk drivers. This includes drivers who:
Get their license suspended.
Commit a serious traffic violation.
Get caught driving without car insurance.
Cause a number of accidents.
Cause an accident that results in fatalities or injuries.
In this article, we take a look at everything you need to know about the penalties for driving without car insurance and who needs SR-22 car insurance in Louisiana.
What Is Minimum Liability Car Insurance?
The minimum cost of car insurance that drivers are required to carry is based on your state's laws. Failing to carry the minimum liability insurance required by your state can lead to expensive fines, and you could be held personally liable for damages and injuries if you cause an accident. Each U.S. state has different minimum liability requirements, but there are always three key aspects that are included:
Bodily injury coverage per person
Bodily injury coverage per accident.
Property damage coverage per accident.
The minimum auto liability requirements in Louisiana, commonly stated as the 25/30/15 rule, are:
$25,000 bodily injury liability per person.
$30,000 bodily injury liability per accident.
$15,000 property damage per accident.
Key Point: What Affects the Cost of Car Insurance?
Age.
Driving record.
Past claims.
Vehicle model.
Credit.
Location.
Occupation.
Gender.
Marital Status.
Zip Code.
What Is SR-22 Insurance and What Does It Mean For You as a Driver In Louisiana?
'SR' stands for 'Safety Responsibility.' Although it's also referred to as 'financial responsibility insurance', SR-22 is not an insurance policy. After you have been identified as a high-risk driver, you will need to get an SR-22 form. This is a certificate you have to add to your insurance policy and file with the Department of Motor Vehicles (
DMV
) of the state in which you live. It verifies that you have enough minimum auto liability coverage in place at any given time. In order to have your driver's license reinstated, an SR-22 form proves that you are covered by the proper amount of liability insurance. The filing is done by your insurance company. If you allow the SR-22 to lapse or to be canceled at any time, you are likely to have your driver's license suspended.
Who Needs SR-22 Insurance in Louisiana and How Long Is It Needed For?
Each state in America has its own list of traffic violations for which SR-22 insurance, or an SR-22 certificate, may be needed. In Louisiana and elsewhere, a driver will almost certainly have to file for SR-22 coverage if they commit serious traffic violations such as driving under the influence (DUI). For minor traffic violations, SR-22 insurance will not be necessary. If you have an accident, your car insurance may increase, but it will not be as high as the rate for a policyholder with SR-22 insurance. How long you will have to maintain SR-22 insurance in Louisiana will be based on the severity of your infringement. In most cases, it's three years from the date of your conviction. Your driving privileges may also be suspended. If that happens, you will have to go through the reinstatement process.
Types of SR-22 Car Insurance in Louisiana
The policies of car insurance companies vary and so do their classifications of drivers. However, individual automobile insurance policies are generally classified as either being: owner's policies, operator's policies, or some combination of the two. There are three main types of SR-22 certificates and your insurance company can help you determine which one you need.
An owner certificate covers motor vehicles you own.
An owner-operator certificate covers any car you drive, regardless of the owner.
A non-owner certificate covers you when you do not own a car, but are required to have an SR-22.
Owner SR-22 insurance
An owner policy is required for anyone who owns the car they drive and holds insurance for that vehicle. Owner SR-22 insurance is for drivers who:
Already own a car or plan to buy one.
Share a household with someone who does own a car.
Want to reinstate their driver's license.
Owner-operator SR-22
If more than one car is registered in your name or you need to drive cars you do not own as part of your job, you will need to carry owner-operator SR-22 insurance.
Non-owner SR-22 insurance
If you drive a car you do not own, you will need to file for non-owner car insurance. This is for drivers who:
Don't plan to own a car.
Don't share a household with someone who owns a car.
Still want to drive on occasion (e.g. a rental or borrowing a friend's car).
If you're not a vehicle owner in Louisiana, the cheapest option for you is to get non-owner car insurance. This type of insurance covers financial responsibility for all vehicles owned or not owned by you, and proves that you meet the minimum insurance requirements to drive rentals or borrowed vehicles. This certificate is important to have if you drive several cars, as you want to be sure that you're covered in any situation. The one downfall is that it's usually more expensive than the other options.
Which Is the Cheapest SR-22 Car Insurance in Louisiana?
Finding an auto insurance company that will be willing to file your SR-22 insurance certificate with the Louisiana Department of Revenue Motor Vehicle can be challenging. Fortunately, we have done some of the hard work for you. Here is a cost comparison of the SR-22 monthly premiums for five parishes in Louisiana. Progressive provides the cheapest SR-22 rates in Louisiana, with average monthly auto insurance premiums of just $430.20.
Cheapest SR-22 Car Insurance in Louisiana

Provider
East Baton Rouge Parish
Jefferson Parish
Orleans Parish
St. Tammany Parish
Lafayette Parish
Average
Bristol West
$478.00
$600.00
$695.00
$445.00
$410.00
$525.60
Progressive
$418.00
$467.00
$533.00
$389.00
$344.00
$430.20
Never settle for the first quote that you receive. Always shop around for car insurance to save on your annual car insurance premiums. In fact, you can get a 
completely customized SR-22 insurance quote
.
How Does an SR-22 Certificate Impact Your Car Insurance Coverage in Louisiana?
If you are a high-risk driver, Louisiana car insurance companies could increase the cost of your car insurance. Only drivers who have been convicted of a serious traffic violation (such as a DUI) have to file an SR-22, and because they are deemed to be high risk, their insurance premiums increase. We've looked at the average rates paid by
high-risk drivers
in Louisiana who have been convicted of driving-related violations. We found that Geico offers the cheapest rates for high-risk drivers at $230.23 per month.
Cheapest Car Insurance in Louisiana for Bad Drivers

Provider
East Baton Rouge Parish
Jefferson Parish
Orleans Parish
St. Tammany Parish
Lafayette Parish
Average
Bristol West
$453.00
$572.00
$800.00
$480.00
$585.00
$578.00
Progressive
$355.00
$400.00
$459.00
$210.00
$292.00
$343.20
Geico
$212.57
$264.47
$261.23
$216.60
$196.28
$230.23
Get a personalized car insurance quote
.
How to Save Money on SR-22 Insurance in Louisiana
Here are some tips that will help you get the best rate for your SR-22 
auto insurance in Louisiana
.
Maintain a good credit history: Many insurers use credit information to price car insurance policies.
Consider usage-based car insurance: If you don't drive very often, opt for insurance that charges you based on how many miles you drive per month.
Raise your deductibles: A deductible is the amount you pay out-of-pocket when you make a claim. If you raise your deductible, your insurer will likely reduce your premium.
Bundle your car insurance with other policies: Choose insurers who can offer you great prices on your other insurance needs as well, and go with one company.
Pay your premium in full instead of monthly payments: Get a percentage discount when you pay your annual insurance premium in full instead of monthly.
Shop around for great car insurance rates. It's a good idea to get at least three quotes from car insurance companies so that you can decide which will be the cheapest insurer to go with.
Other Types of Car Insurance You Can Take Out
The only type of mandatory car insurance coverage in Louisiana is minimum liability coverage. This insurance pays for damages caused to others when an accident is your fault. With minimum liability insurance, you may not be able to cover the cost of fixing your own vehicle if you are in an accident. In addition, minimum liability coverage will not pay for medical expenses when you or others are injured. For this coverage, you need the following types of car insurance:
Collision and comprehensive insurance: If you get into a car accident, or your vehicle is in any way damaged, collision and comprehensive insurance will pay the repair costs for your car.
Medical payments insurance: Medical payments insurance covers hospital bills for you and your passengers after a car accident.
Key Point: What's the Difference between Comprehensive and Collision Insurance? Comprehensive and collision are both optional coverages that can pay to repair or replace your vehicle if it's damaged, but each coverage protects against different types of damage. Comprehensive coverage protects your vehicle from unexpected damage, such as a tree branch falling on it or hitting an animal, while collision coverage protects against collisions with another vehicle or object. Examples of when you could make a collision claim:
Your car veers off course on ice and hits a wall.
You swerve to avoid an animal and hit a tree.
Someone dents your car and drives off.
Examples of when you could make a comprehensive claim:
You hit a deer and dent your fender.
A fire in your garage damages your car.
A hailstorm damages your car.
Your car is stolen and it's not recovered.
FAQs about SR-22 Car Insurance in Louisiana
To help you find cheap SR-22 car insurance in Louisiana, we've rounded up the most frequently asked questions about SR-22 insurance:
What is the minimum liability auto insurance coverage required in Louisiana?
Minimum liability insurance is the least amount of coverage you must have to pay for any damages you cause, and it includes:
Bodily injury liability coverage: Bodily injury liability coverage covers other people's physical damages in an accident.
Property damage liability coverage: Property damage liability coverage covers damages to the other driver's property.
In the state of Louisiana, the mandatory minimums are:
$15,000 for bodily injury to one person.
$30,000 for bodily injury per accident.
$25,000 for property damage.
What are the penalties for driving uninsured in Louisiana?
If you are pulled over by a police officer for any reason, you will need to provide proof of insurance in the form of:
An ID card.
Your actual policy.
An image of your policy or declaration page saved on your cell phone.
A written statement from your insurer stating the policy details.
While driving uninsured in Louisiana is not a misdemeanor and therefore does not result in imprisonment, it subjects you to severe penalties. If you do not abide by minimum 
car insurance laws in Louisiana
 you will be fined, your car may be impounded, your license plates removed, and your driving privileges will be revoked. If you don't have insurance, you'll be fined between $500 and $1,000 for the first offense.
What is an SR-22 in Louisiana?
In Louisiana, SR-22 insurance is a certificate that confirms you have minimum liability auto insurance in place after you have been found to be a high-risk driver.
What are some of the traffic violations that result in an SR-22?
The following offenses may lead to the need to carry an SR-22 certificate:
Legal judgments.
Driving uninsured.
Causing an accident/at-fault collision.
Driving with a suspended driver's license.
Child support or parental neglect cases.
DWI or DUI conviction.
Refusing to take a breathalyzer test issued by a law enforcement officer.
Reckless driving.
Gaining too many negative points on your record.
How do I get an SR-22 Certificate in Louisiana?
Your insurance provider must file an SR-22 form on your behalf. If you are a high-risk driver, they may be unwilling to do this and you will need to find another insurer.
For how long do Louisiana drivers need SR-22 car insurance?
The minimum required time for SR-22 insurance is three years for drivers convicted of a serious traffic offense.
Does SR-22 raise your insurance?
SR-22 increases insurance for drivers across the country because when you are deemed to be a high-risk driver, your premium increases. If your driving record is clean and you have insurance, your premium will be significantly lower than a driver with numerous violations, a collision, or no insurance on their record.
Do I need SR-22 and regular insurance?
It depends on your driving record. SR-22 insurance is for high-risk drivers who need proof that they have regular insurance coverage. If you fail to maintain SR-22 insurance, your driver's license will be revoked until you fulfill the set terms.
Are You Looking for Cheap SR-22 Car Insurance in Louisiana?
CheapInsurance.com is here to help you! Finding a company that offers the cheapest SR-22 insurance is time-consuming, but we can do the job for you. Why not get a 
personalized SR-22 car insurance quote
 from us today?